Sick to death of the bloody iPhone? Click here
Will it blend?
We have some absolutely splendid news today for those among your who are heartily sick and tired of the bloody iPhone - those very silly people down at Blendtec have done the decent thing and stuck the infernal device in the blender: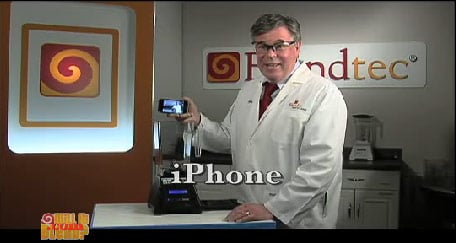 To enjoy the orgy of whirring destruction, have a look here. The iPhone is just the latest gadget tested to destruction in Blendtec's Don't Try This @ Home lab. Previous victims include Transformers, Barbie and, agreeably, the iPod. ®
Sponsored: Are DLP and DTP still an issue?