Chinese unleash Caspian Sea Monster
'Wing In Ground' aircraft is go
China today confirmed it has developed a "Wing In Ground" (WIG) sea-skimming aircraft, state media reports.
According to Reuters, the Chinese version of the Caspian Sea Monster is capable of flying at 300km/h (180mph) at a mere half metre above the surface while carrying four tonnes of cargo. It relys on the WIG effect effect whereby, put simply, a wing travelling close to the ground is provided with extra lift by the "cushion" of air compressed under it - thus enabling a combination of greater aircraft weight for less power and/or enhanced fuel economy.
Professor Xu Zhengyu, vice-president of the research team at Tongji University in Shanghai, confirmed: "It's as safe as ships, although five or six times faster. And it can carry much more weight than ordinary planes while costing half as much and using half as much fuel."
Technical details of the first WIG vehicle are not noted, but Tongji University now plans to develop a 50-seat WIG by 2013, with" 200 prototypes capable of carrying 200 to 400 tonnes scheduled for 2016 or 2017". The WIG aircraft is "one of three types of aircraft given the green light in the general aviation field by the State Commission of Science Technology and Industry for National Defense", although Xinhua notes "the Civil Aviation Administration of China has yet to confirm aviation regulations at such low altitudes, which may become a problem".
That China has developed a WIG aircraft will come as no surprise to regular Reg readers. Last September, we spotted this strange beast at Qingdao naval base while investigating Russian ekranoplan projects: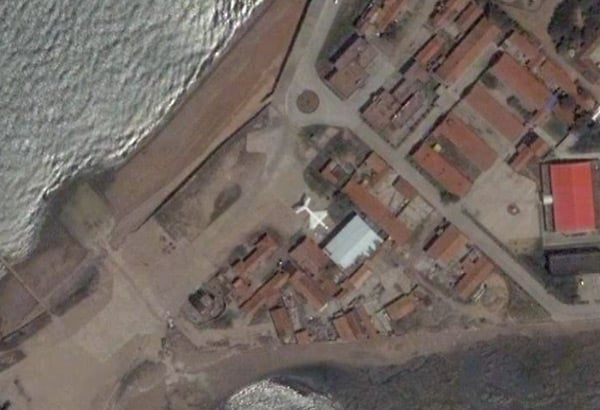 Whether China can succeed where Russia failed remains to be seen. As we noted last year, the latter's WIG ambitions were ultimately thwarted because the "technical difficulties of developing a successful example often in the past outweighed the potential benefits of the technology". ®
Sponsored: Are DLP and DTP still an issue?