Sidekick-style Motorola handset spied on web?
But alleged specs rather sus
Speculation surrounding the release of Motorola's alleged Sidekick -style handset, aka Zante, took a leap forward this week, following the release of some glamorous pictures and - it has to be said - a somewhat iffy spec sheet.
According the Zante spec sheet currently doing the rounds online, the handset looks set to be released in Q3 this year, but it's still unclear in exactly which countries, though almost certainly the US will be among them. Quad-band GSM/GPRS/Edge connectivity is a possibility though.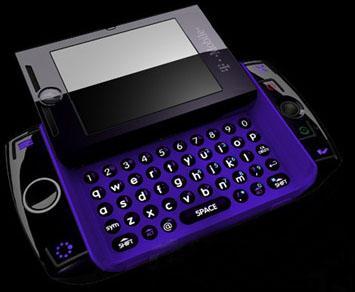 Motorola's Zante, by way of Gizmodo
While the handset is an undeniably sexy mix of stylish black and purple, it could include meaty features such as a 2.4in 320 x 240 display, which slides out to the right to reveal a five-row QWERTY keyboard.
The spec also suggests that Zante may include a 1.3-megapixel camera and 128MB of internal memory. As well as a Mini SD slot for up to 2GB expandable memory, Bluetooth connectivity and support for MP3, AAC, AAC+ and WMA formats are part of the package too.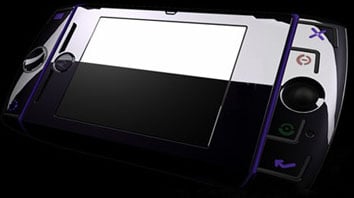 Motorola's shiny Zante, by way of Gizmodo
Except... for an alleged item of T-Mobile marketing collateral, the alleged spec sheet is riddled with typing errors and inconsistencies: "Mlini SD [sic]" card, anyone? And what's a "QWERTY assisted slider"?
Motorola look set at market the Zante to email, SMS and IM lovers, with the spec sheet claiming it supports push email and SMS over AOL, MSM and Yahoo. The large screen also makes it perfect for web-browsing too.
COMMENTS
Photoshop magic
It looks done by same Photoshop wizard who did the "HTC" mini-laptop the other day, seen on Gizmodo. Can tell by the straight-edge glare on supposedly molded plastic body (not realistic).
Not convinced...
Looks ever so gleamy, but how do you do anything without having to turn it sideways and open the keyboard? Entering a number, choosing the time of a calendar appointment, sending an SMS - every time you want to do anything other than press Yes or No you'll have to turn it sideways.
Unless it's supposed to be sideways all the time, in which case you have an awful lot of conditioning to overcome.