How furry is it?
Silicon Valley subculture of stuffed animals is the largest in the world
An animal trapped in a human body
Yet when the dog trapped deep inside a furry canine is finally set free, it's more likely to sport roller-skates than realistic attributes. This lack of literalism frustrates those with more serious trans-species interests.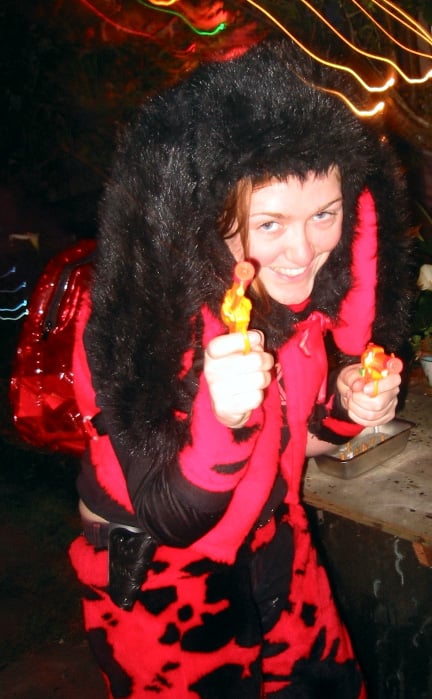 Pic credit: Morley John
"I can understand wanting people to see you on the outside as you feel on the inside," says Spike, a Bay Area electrical engineer who believes he is a rottweiler trapped in a human body, "but I identify as a biological dog, not an anthropomorphic dog." To protect his career, Spike asked to have his real name omitted.
While furry canines walk around on two legs, chatting pleasantly with felines, Spike says he fights the desire to run on all fours and bark at cats on the street. "When I was in kindergarten I would convince kids to play fetch with me," he says.
Being a dog is more than just a game of pretend for Spike, and as dog suits are unrealistic he has never taken to wearing them. "I don't have the desire to dress like a cartoon," says Spike.
A vegan out of respect for his fellow compatriots, Spike also avoids cosmetics tested on animals and meat products. Being a furry, on the other hand, doesn't necessarily inspire political sensitivity.
At the monthly SF Furmeet, a dinner held in San Francisco's famous Castro neighborhood, a table of furries chow down on hamburgers and chicken fajitas.
While no mention of the torture endured by their animal relatives is made, a fierce debate erupts over the original inventor of peanut butter. The conversation capriciously shifts to the manufacturing and distribution of coins, inspiring an IT manager (and lion) named Sage Mane to joke about short changing exotic dancers at strip clubs. The all-male group laughs, only to later contemplate the mysterious absence of women at monthly gatherings.
"Furries aren't the most socially competent people," says Morley John, a female furry and engineer based in Pittsburgh, Pennsylvania. There are "a lot of awkward people who have difficulty connecting person-to-person."
Yet despite being a minority citizen in furry land, John says the awkward culture offers the chance to vent frustrations with her male-dominated profession. She is currently working on a muscular Koala bear costume that boasts sharp claws and a plate of armor. "Koala bears are very territorial," she says.
John has also worn costumes that embellish exaggerated feminine stereotypes, and says furry culture offers a refuge for those that want to "try on" extreme genders. "Because I have to be one of the guys to be respected," says John, "it's somehow cathartic to take a cute, cuddly looking character and turn it into something that has a lot of raw, vicious energy."
Sponsored: Minds Mastering Machines - Call for papers now open