Casio Exilim EX-Z75 and EWC-10 underwater case
Diving with a digicam
Missing from the menu structure is an option to adjust the brightness of the LCD. We found this no easier to view in bright sunlight than any other camera display we've seen, but my own personal Sony Cyber-shot at least has an optical viewfinder for such occasions. Not so with the EX-Z75, and when on traveling overseas this particular feature was very much missed.
Casio expects you to spend most of your time in Auto - semi-auto really - or in one of the pre-set shooting modes, accessed through the Best Shot key and menu. There are 33 of them, all presented as an array of photos, each one appropriate to the mode, so you know exactly what it does. Press the Zoom key Right at the end is an icon which saves you're current settings as a new Best Shot mode for fast access in future. Second in line is the Movie mode, which it shoots at 640 x 480 and 30fps, as per pretty much every digital camera these days.
The slim base of the EX-Z75 is home to the tripod screw; a covered proprietary I/O port that connects to either the bundled TV cable or a USB link for a computer; and the cover the protects the camera's removable battery and SD card slot. All to often the cover was accidentally knocked open, but since both the memory card and the battery lock in place, they never fell out inadvertently, so ultimately this was more of an inconvenience than a problem.
The camera can take SDHC cards - we used a 4GB SanDisk card - and a good thing too. The Casio has a measly 8MB of on-board memory, big enough for three seven-megapixel shots at the Normal quality setting, or just one if you select Fine.
We took a series of shots to take a look at what difference the quality setting makes. The images below are both seven-megapixel images at full size but cropped, the first an Economy shot, the second a Fine picture. The originals are, respectively, 1.3MB and 4MB in size, but there's not a lot in the picture quality.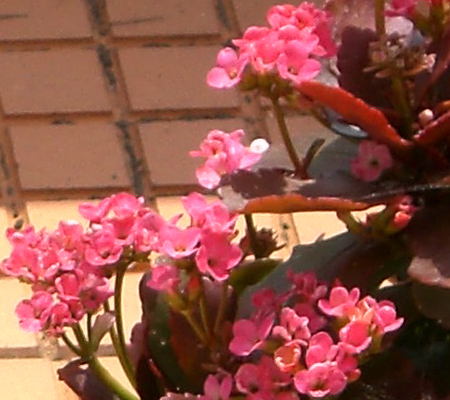 EX-Z75: Cropped Economy Quality image at 100%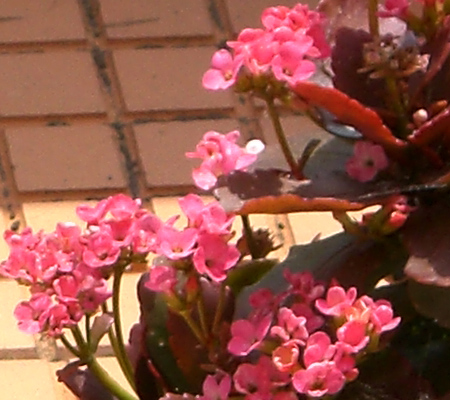 EX-Z75: Cropped Fine Quality image at 100%
Sponsored: Minds Mastering Machines - Call for papers now open