Analyst alleges iPhone already hitting Palm sales
New Windows Mobile alternative
Apple's iPhone is going to hit Palm hard, a US analyst has forecast. Research in Motion's consumer-friendly BlackBerry Curve will harm the PDA pioneer too, Piper Jaffray wireless hardware analyst T Michael Walkley claimed this week.
There's an argument that all the iPhone hype will bring smart phones to the attention of buyers who might not otherwise have considered one, but Walkley doesn't reckon that's going to help Palm, according to a Barron's Online report. Quite the reverse: he claimed AT&T store staff are having a job selling the Treo 750 series.
"With the BlackBerry Curve ramping and iPhone launching June 29th at AT&T," Walkley wrote, "we view Treo as the most impacted by these launches and anticipate even further declines in sell-through trends."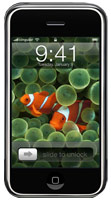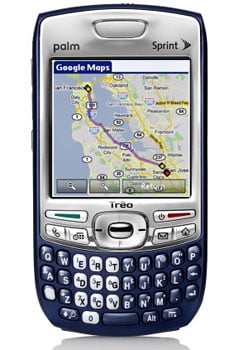 The new Windows Mobile challenger: Apple's iPhone vs Palm's Treo
Palm's recent announcement of the pricey Foleo - a kind of Bluetooth keyboard with a built-in screen, that's already being wickedly renamed the 'Faileo' - hasn't helped the company, once seen as the chief alternative to the array of Windows Mobile devices on the market. Apple's entry into the smart-phone market has, much more than Palm's decision to offer Windows Mobile-based Treos, grabbed that role from Palm.
Sponsored: Minds Mastering Machines - Call for papers now open