Creative rocks on with Zen Stone... Plus
Coinciding product launches with significant dates is nothing new, but Creative's Zen Stone Plus launch today comes on what is - apparently - European Music Day.
The Zen Stone Plus now sits as the follow on to the Zen Stone. The main difference is the Plus' circular OLED screen, which should help it attract slightly more attention in the iPod-led market. Sadly the screen doesn't display videos.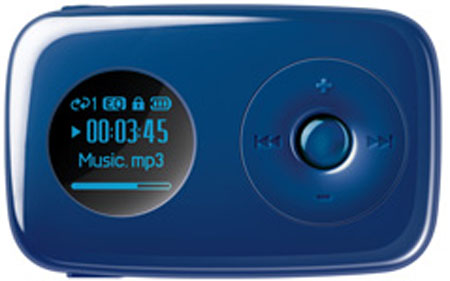 Creative's Zen Stone Plus: Zen Stone + screen
If that doesn't work, the range of six colour options - black, white, red, blue, pink and green - might turn your head in its direction.
Creative has increased the Stone's storage capacity to 2GB, enough for 1000 songs it claims. The Plus lets you simply drag and drop songs onto it, listening to them in either a continuous or shuffle mode.
The Plus supports MP3, WMA and Audible codecs, and its battery runs for up to ten hours if used continuously.
Additional features, some of which are already present in the screen-less Stone, are an FM radio receiver capability, clock and stopwatch, and voice recording.
The Zen Stone Plus is available now and retails for £50 (€74/$100).
COMMENTS
Very nice looking but beware of display life
OLED displays are undoubtedly the thing of the future, but the current state of the art means that display life is still an issue.
Manufacturers typically quote 10k hours lifespan for blue OLED displays (compared with well over 100 k hours for green and red versions).
While this isn't a problem for intermittent use, don't expect your player to stand up to heavy playing for more than 2-3 years before the display starts to dim.