Evesham 26in Alqemi V and VX HD TVs
Hi-def, lo-price
Various pre-defined sound modes are available, such as rock or jazz, but we found the user-defined setting was the most effective at delivering the best strong bass and a fat sound. Neither the V nor VX model appeared to have a screen setting that would allow us to turn the screen off while still listening to sound - or digital radio channels in the VX's case - which is becoming a more common feature with some TV manufacturers.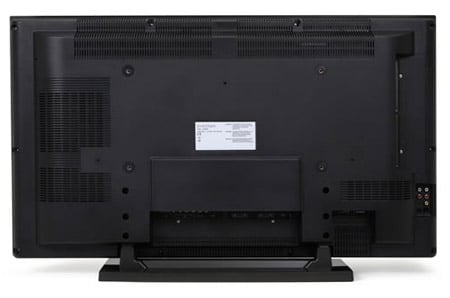 Evesham 26in Alqemi VX HD TV
Image quality is where the V and VX models start to differ, despite the comparable specs. Surprisingly, the V, the cheaper of the two, gave us the best picture quality. It provided sharp and pristine viewing to the extent that individual hairs on King Kong's enormous arms visibly waived in the breeze as he shuffled though the jungle to collect Naomi Watts from her suspended sacrificial state. The Alqemi VX, though, gave Watts' normally flawless complexion a slightly peppered look and reduced Jack Black to a washed out (or should that be washed up?) shade of white.
Contrast, unfortunately then went on to be a recurring problem for both sets, with blacks lacking true depth and whites appearing too harsh. This problem has also been noted on Evesham's 32in Alqemi TX model, reviewed here.
While the Alqemi V is capable of displaying HD sources in exceptional quality the VX model in good(ish) quality, both still require the colour setting to be set at the maximum level before a vaguely natural image is displayed, especially when showing faces.