Pillar packs more storage in Axiom boxes
Going green, crowded, but green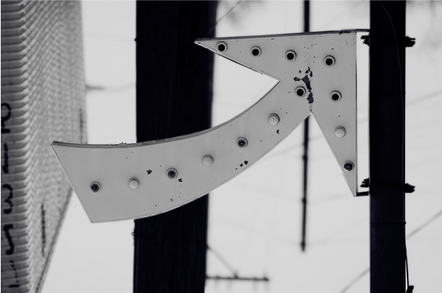 Storage unstart-up Pillar Data Systems has contracted a case of the market's green fever, but focusing its appeal to data centers worried over skyrocketing operational costs through power and cooling, but the size of their box.
Pillar feels the eco-friendly hype-masters have committed the sin of overlooking the size of the boat over the motion in the ocean. So Larry Ellison's $150m data storage company launched its mass-aware message in February by developing at a new mathematical equation to determine the efficiency of storage gear, factoring in size:
Capacity (in TBs) x Performance (in input/output operations per second) / Power consumption (in watts) x Space (in square meters)
Unsurprisingly, an equation of its own design put Pillar on top of its competitors, prompting the company to dub its Axiom line "the world's most efficient storage system".
Whether the calculation is valid or not — the company is running with the idea of data per capita. Today, Pillar is ramping up the storage capacity in its Axiom enclosures. The upgraded equipment will use Seagate 750GB SATA drives instead of the previously equipped 500GB SATA drives from Hitachi.
Implementing bigger drives will increase Axiom's storage from 384TB to 576TB total. The company claims the new system will increase the capacity by approximately 50 per cent without impacting system performance and without consuming additional power and space.
Pillar said pricing for the disk enclosure starts around $40,000 and increases depending on the configuration. Most Axiom systems are in the $200,000 range. ®
Sponsored: Minds Mastering Machines - Call for papers now open