Eden laptop theft sparks ID theft fears
Innocence lost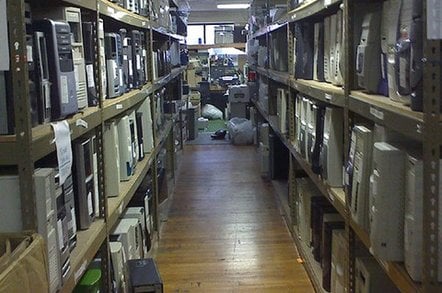 There's trouble in paradise after a third-party supplier lost a laptop containing the personal details of hundreds of workers at Cornwall's Eden Project. The theft of the PC from the car of a worker for Moorepay, the firm that handles the project's payroll, has sparked ID theft fears.
Information held on the PC included the names, addresses, bank particulars, National Insurance numbers for 500 workers at the attraction. It's unclear whether the payroll details of other firms were compromised by the attack.
Tim Smit, Eden's creator, told the BBC: "A computer containing the personal details of employees of a number of companies, including the Eden Project Ltd, has been stolen from the car of an employee working for a contracted payroll company. Suffice to say we are appalled at the lapse of security and are making sure that our personal data is never put in such a vulnerable position again," he added. Police are investigating the 1 June theft, which became public this week.
Security experts said the case highlighted the fact that a firm's security exposure was reliant on that of its suppliers. "As well as putting internal security measures in place - enterprises need to be more cautious regarding third party companies that they share sensitive information such as payroll details with," said Jamie Cowper, marketing director at data encryption firm PGP, "Without a thorough assessment of the threat status of companies such as Moorepay, existing security policies can easily be rendered useless." ®
Sponsored: Minds Mastering Machines - Call for papers now open