Sony claims more than a million PAL PS3s purchased
Fastest Sony console sales ramp
Sony has sold more than a million PlayStation 3 consoles in Europe, Australia and other territories that use the PAL TV standard, the head of the company's European entertainment operation, David Reeves, has claimed.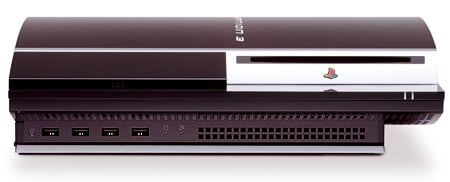 Sony's PS3: more than a million PAL consoles purchased
In an interview with trade paper MCV, Reeves said the million-sales mark was passed early in the last week of May, roughly nine-and-a-half weeks after the PAL PS3's debut on 23 March. He said the figure represented sales top consumers rather than shipments into shops.
"That [sales rate] was faster than both the PS2 and the PSOne," he claimed. "And I think that the analysts out there will also realise that it's faster than our brothers and sisters in the competitive world."
Reeves also claimed some 2m games have been sold, but that figure does represent shipments to the channel rather than real purchases by gamers. The most popular title: Resistance: Fall of Man, which notched up shipments of 600,000 units before the Church of England cried foul.
Expect more "big bang" titles in the September/October timeframe, Reeves promised, adding: "They will probably be in the arena of social gaming as well as more traditional games." Sounds suspiciously like Home to us.
Sponsored: Minds Mastering Machines - Call for papers now open