Five things Sony needs to do save the PS3
Price cuts, exclusive games and a more integrated mobile strategy would help
Things are looking tough for Sony: redundancies, missed shipment targets and poor financial results. So what's a giant mega-corporation to do? Take advice from bloggers, of course...
1. Cut the price - now
And not just a measly amount either. We'd like to see £125 at least off the UK price. Ideally even more. That would give away the Blu-ray portion of the console for free, as a bonus, and put the gaming portion of the console at too tempting a price to refuse.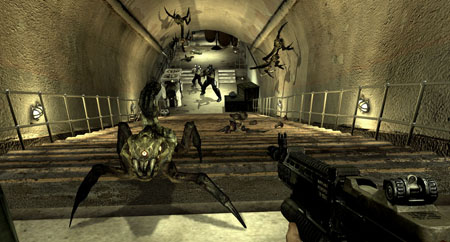 Resistance: Fall of Man
2. Exclusives, exclusives, exclusives
Where was The Getaway, Ratchet & Clank and Wipeout on day one? It's clear now that most third-party publishers will hedge their Microsoft/Sony bets, so exclusive titles are all about in-house stuff. Those games need to be here right now. Sure, Little Big Planet looks neat, but it's quirky, and the one thing Sony doesn't need right now is quirky (see below). It needs big ticket sellers and mainstream classics. It needs to think EA and go simple. In the same ballpark, it needs to start throwing money at third-party to get the edge - three-month exclusive windows, exclusive extra download content, etc. Microsoft has done the smart thing with GTA IV, now Sony must get out an even bigger wallet.
3. Forget quirky
As an addition to the point above, Sony needs to stop making such a fuss about Little Big Planet and Home. The occasional quirky classic like every recent Rare release, doesn't sell a console to a new audience. Sony can't compete against the Wii on fun. Fun is not what this is all about. People will not buy a PS3 for Little Big Planet. They will buy it for Killzone or Wipeout, if Sony make them very, very, very good. Or for Final Fantasy XIII.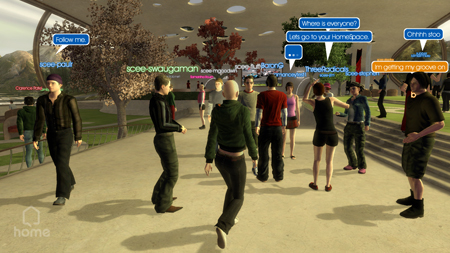 Home
Sony can't compete against the PC for social networking - everyone's got a PC, everyone uses their PC online, it has a keyboard for chatting to people. Why would teens on MySpace, Second Life and MSN Messenger suddenly embrace a more clunky, awkward and fundamentally limited version of these options on the PS3? It makes no sense, other than as a snazzy showcase to try and explain how the PS3 is different. Only now we all know the key difference: it doesn't sell so well. Forget the differences of the PS3, concentrate on what sells - the games.
4. Learn to be cool again
Years ago, Sony made the PlayStation generation something to be part of. Wipeout and that "conquered worlds" advert made gaming cool, edgy, in tune with cutting-edge culture. While Tomb Raider and Resident Evil radically shook up existing genres and added a graphical sheen and new sensibility to make them exciting to mainstream, non-geeky gamers.
Is there a single thing that Sony's done since then that equals these campaigns, in terms of mainstream culture impact? I don't think so. Sony rode the crest of a wave of increasing consumer acceptance of videogames as part of the fabric of our lives through the PS2. But along the way, Sony, along with many other games companies, started to think "cutting edge" meant hiring a big-name pop video director to do your ads, or that games had to demonstrate how cool the licensed music was, or how many polygons they could push.
Cool is an altogether more elusive quantity - but whatever it is, Sony needs to find it, grab it and use it. It needs TV ads, viral Internet campaigns and games that make you sit up and take notice - and leave you unsure of what you're seeing. And that means taking risks and stepping outside the usual game settings and genres.
5. Embrace the mobile, forget the PSP
Another symptom of Sony's corporate sluggishness and lack of cool is that it's still pushing its PSP "connectibility" as a key driver. That boat's long sailed - kids bought DSs as a cheap novelty, got iPods for Christmas and have already gone back to their true love: the mobile. Make a mobile PSP, soon. And spread PS3 spin-off games and PS3 extras across mobile networks on all handsets.
Sponsored: Minds Mastering Machines - Call for papers now open