PA Semi finds a friend in Mercury
Low-power kit for the military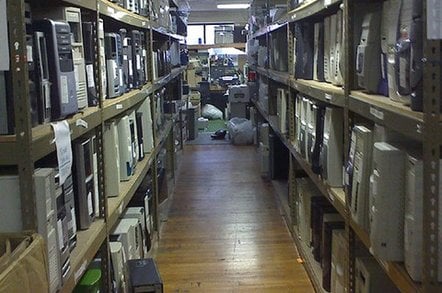 Ultra-fancy chip start-up PA Semi today revealed a rather predictable customer - Mercury Computer Systems.
Mercury loves to experiment with cutting-edge silicon, as evidenced by its hearty push around Cell-based servers. The company enjoys a unique relationship with IBM that lets it sell blades and other boxes using the multi-core processor most famous for its role in Sony's Playstation gaming console.
Now, Mercury plans to ship a line of servers centered on PA Semi's PA6T-1682M PWRficient processor, which is a custom take on IBM's Power architecture. As Mercury tells it, the low-power chips from PA Semi should prove attractive to its military and manufacturing customers.
"What's most important to many of our signal and image processing customers is GFLOPS per Watt," said Mercury's CTO Craig Lund. "We have assessed every available option, and PA Semi's PWRficient processor is the clear leader for many of these applications. The power-efficient design enables us to load the system with multiple processors per board without resorting to exotic cooling technology."
Mercury, based in Massachusetts, has yet to release a delivery date for the gear, although it said the PWRficient chips will lot into its PowerStream systems. The PowerStream line covers 3U, 6U and larger boxes.
PA Semi has enjoyed minor celebrity status in the chip world due to its ultra low-power design. The company's initial dual-core chip consumes between 5W-13W at 2.0GHz - a miracle by today's standards. The downside, of course, is that the chip relies on IBM's Power architecture, blocking the product from the volume x86 world.
In February, PA Semi bragged that 100 customers in a variety of industries demonstrated interest in the company's first chip. Mercury, however, stands as one of the first such customers to make its commitment to the PWRficient chip public. Curtiss-Wright has also announced a 3U system.
PA Semi, based in Silicon Valley, once looked set to capture future business from Apple before the Mac maker defected to Intel. ®
Sponsored: Minds Mastering Machines - Call for papers now open