Judge pours generous portion of cold water on Zango
Crudware maker 'unlikely to prevail on the merits'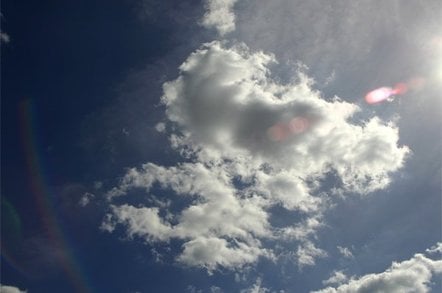 Poor Zango can't seem to get a break. The creator of Hotbar, Seekmo Search Assistant and other adware programs of dubious value has already ceded one lawsuit against Zone Labs and agreed to pay the Federal Trade Commission (FTC) a $3m fine to settle a formal complaint stemming from deceptive downloads.
Now a federal judge has poured cold water on a second lawsuit Zango filed against PC Tools, tentatively ruling that Zango is unlikely to prevail on any of the merits of its case. US District Judge John C. Coughenour, in denying Zango's request for a preliminary injunction, went on to say it is in the public interest to allow companies such as PC Tools to protect their customers as they see fit by blocking them from potential malware.
Zango sued PC Tools last month, alleging the latter company's malware products illegally interfere with Zango's crudware by either disabling it from displaying ads or damaging Zango applications without notice. (A version of PC Tools' Spyware Doctor was recently added to Google Pack, putting it on the hard drives of millions of users.)
PC Tools ultimately modified Spyware Doctor so Zango software was flagged as "potentially unwanted applications," rather than "high" or "elevated" risks, and it also stopped Spyware Doctor from removing Zango software automatically. Zango complained the concessions didn't go far enough and sought a temporary restraining order and preliminary injunction compelling PC Tools to remove Zango apps from Spyware Doctor's detection database.
Coughenour, however, refused. In a nine-page decision issued Tuesday, he rehearsed the litany of sins alleged against Zango when the FTC announced the crudware maker was giving up $3m in "ill-gotten gains" to settle a formal complaint.
"The court finds it unlikely that Plaintiff will be able to demonstrate that defendant's conduct in attempting to protect its customers from what it perceives to be potentially harmful or annoying software stems from an 'improper' motive or uses any 'wrongful' means," Coughenour wrote. "Its classification is not unreasonable given plaintiff Zango's past conduct and in light of other companies' similar classification of plaintiff's software."
Among other security companies targeted by Zango was Zone Labs, whose ZoneAlarm product labeled the adware company's app as spyware. Zango eventually dropped the suit despite Zone Labs's refusal to acquiesce.
Coughenour also discounted Zango's request for other reasons, saying the irreparable harm Spyware Doctor was doing to Zango, while existing, "is significantly less than suggested." The judge also said some of the relief sought by Zango, specifically that PC Tools be forced to remove Zango definitions from Spyware Doctor, would have no bearing on websites that continue to distribute older versions of the software.
On Tuesday evening, a few hours after an earlier version of this story was published, Zango officials posted a blog entry that, in so many words, argues Zango is the party that came out on top. In essence, the post reasons, Zango won after PC Tools altered Spyware Doctor so it no longer automatically removed Zango's crudware.
"Bloggers and others will accurately note that Zango's TRO request against PC Tools has been denied," the post says. "But the changes to Spyware Doctor made by PC Tools while that motion was pending make both Zango and – most importantly – Internet consumers the real winners here."
(Note: Zango claims PC Tools implemented the changes only after the motion for a TRO was filed. Judge Coughenour in his ruling says PC Tools lowered the risk assessment of Zango software prior to the filing of the lawsuit and that "around that time" PC Tools altered Spyware Doctor so it no longer automatically removed Zango products. PC Tools didn't return our email.)
While a small and tentative victory, today's decision is good news for software companies that make good-faith attempts to protect their customers from the growing epidemic of malware lying in wait. Whether Zango has truly atoned for its past isn't the issue here. What matters is that legal actions like this one threaten to stifle PC protections when we need them most.
Or as Coughenour puts it: "A court-imposed injunction would also encourage a flood of similar applications by other companies whose software Spyware Doctor blocks, especially in the context of this case, where the ultimate likelihood of success on the merits is low. It is in the public interest to allow companies similar to defendant to be able to exercise their judgment and block potential malware applications." ®
Sponsored: Minds Mastering Machines - Call for papers now open