Buttocks, thongs, and bullsh*t: Street Viewers cop an eyeful
Nothing escapes Google's all-seeing eye
Down in San Francisco, meanwhile, Dan was showing his missus the delights of Street View when she randomly stumbled across this totally unneccesary piece of profanity: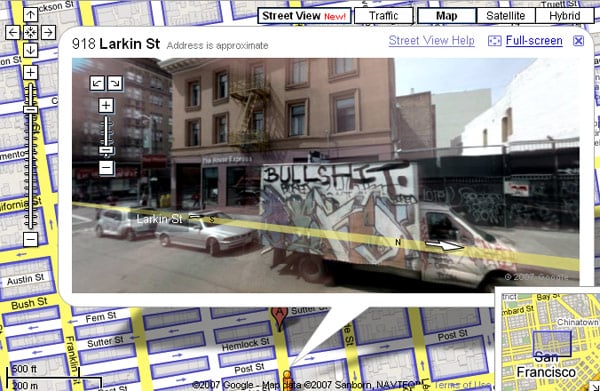 Mercifully, we don't believe there were children in the room at the time, but we can see multibillion dollar emotional distress lawsuits on the horizon just as soon as some innocent kiddie discovers that Google is punting graffiti-based filth to the masses.
And speaking of pure filth, it appears Google may have moved into the lucrative knicker flash market: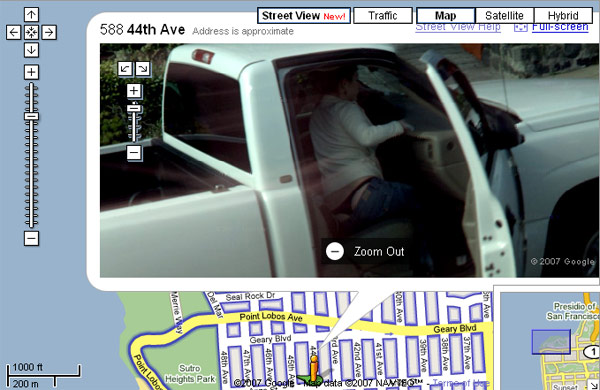 For the record, reports that this is an inebriated Lindsay Lohan about to drive Paris Hilton's pick-up truck while the latter languishes in chokey are unconfirmed. ®
Sponsored: RAID: End of an era?