Sony cuts price of Blu-ray player
Another battle in the ongoing Format War
Sony has cut $100 (£50/€74) off the recommended retail price of its new next-generation DVD player in an attempt to forge ahead in the Format Wars. The BDP-S300 now costs $499 (£250/€370) - half what the company's first dedicated Blu-ray player cost when it was launched six months ago.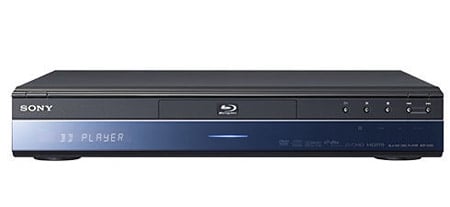 Consequently, the PS3 is now no longer the cheapest Blu-ray player available. Interestingly this was Sony's main justification for the high price of the console and it can't be denied that being the most inexpensive player on the market certainly helped sales.
Sony said growing demand for the next generation Blue-ray technology and falling production costs had made the price cut possible.
On the other side of the front line, Toshiba sells its rival high-definition (HD) DVD player format for less than $300. However, LG has produced a device that plays both - albeit it doesn't support all the offered features on a next-generation DVD.
The introduction of two next-generation formats has split both the electronics and film industry in an echo of the VHS/Betamax format war that took place in the early 1980s, where despite being a better qulaity format, Betamax lost out.
Supporters of Sony's Blu-ray format include Samsung, Dell and Apple, while NEC, Sanyo and others have been backing Toshiba's HD DVD.
Movie distribution companies like Disney and 20th Century Fox have sided with Sony, while the supporters of HD DVD include the likes of Universal.
Sponsored: Minds Mastering Machines - Call for papers now open