Intel power PC platforms: Core 2 Extreme QX6800 and V8
Blistering performance?
Next we come to the Core 2 Extreme QX6800 which is a speed bump of the QX6700, so it runs on a 1066MHz FSB, is made using a 65nm process and has 8MB of L2 cache. Where the QX6700 delivered 2.67GHz by running at 10x 266MHz, the QX6800 has an 11x multiplier and a speed of 2.93GHz. The TDP is raised from 130W for the QX6700 to 150W with the QX6800, while the price has increased to a scary £810.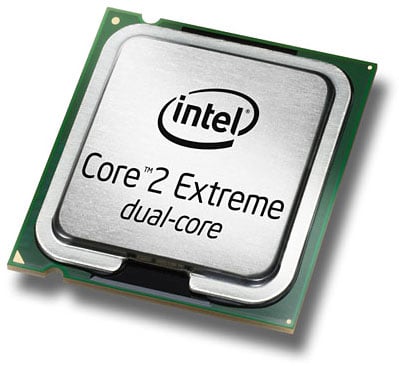 We tested a bunch of LGA775 processors on an MSI P35 Platinum motherboard with 2GB of Kingston KHX6400 memory, an Asus EB7950GT graphics card and a WD150 Raptor hard drive, all running on Windows XP Pro SP2.
PCMark05 tests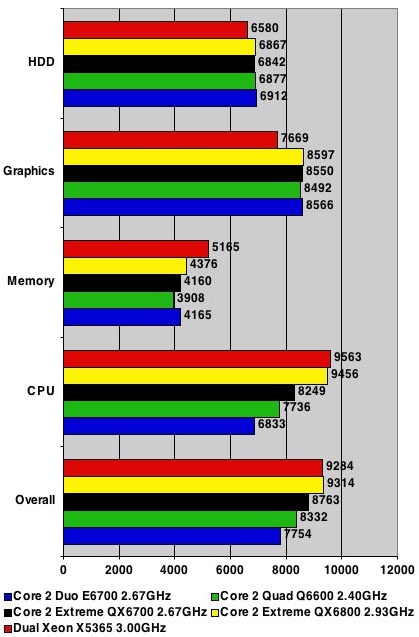 Longer bars are better