Hot babes cruise planet Google
Viva Street View and Viva Las Vegas!
The business case for a multi-tenant, cloud-based Recovery-as-a-Service solution
It didn't take you lot long to find something noteworthy on Google Maps' new Street View facility - now offering ground-level, photographic panoramas of Denver, Las Vegas, Miami, and New York.
Yup, we're very much obliged to Jay Graham for this splendid view of Nevada's finest: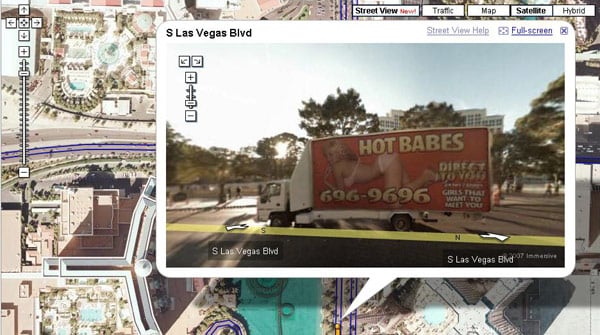 Sadly, we can't bring you a direct link to the thoroughfare in question since Google Maps has currently thrown a strop on this PC at least and is resolutely refusing to display anything at all. Still, we're sure you can find you way to Las Vegas without our help.
Oh yes, a word of warning: Street View is seriously addictive, so make sure that when the boss comes round you've got a good excuse for prowling the city streets looking for amusing babe-based advertising. ®
5 ways to prepare your advertising infrastructure for disaster