Brocade barges into HBA market
Flashes Silverback at Emulex and QLogic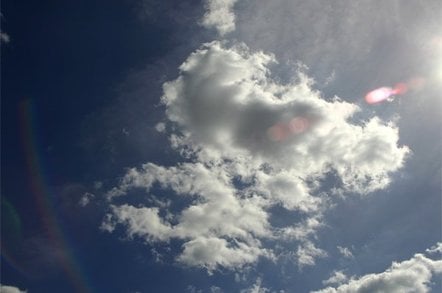 Brocade intends to muscle in on more of the networking market by expanding its product catalog to include host bus adapters (HBAs) and intelligent server adapters.
The networking equipment maker announced today a low power consumption iSCSI adapter, a line of Fibre Channel adapters and plans for high-performance intelligent server adapters.
The company said sinking its hooks into the $1.1bn HBA industry is a logical extension to its storage area network offerings. Brocade jumps into the pool with Emulex and QLogic, who currently own the lion's share of the business and happen to be Brocade partners.
Announced today; the Brocade 2110 iSCSI Initiator HBA targets large business servers running Windows or Linux operating systems. The company claims the HBA offers the lowest power consumption on market. The adapter is capable of delivering more than 60,000 IOPS on Windows Server 2003 and more than 400 MB/s aggregate throughput over dual Ethernet ports. It is currently available from Brocade and its channel partners.
By the end of July, Brocade plans to release a family of high-performance 4 Gbit/sec Fibre Channel HBAs with an industry-standard PCI-Express design. The single and dual-port adapters will support multiple operating systems across a "wide range" of enterprise servers.
Brocade also outlined plans to release next generation networking products, including 8 Gbit/s Fibre Channel and 10 Gbit/s Ethernet adapters in 2008. The switches will make good on the acquisition of Ethernet tech startup Silverback, which was swallowed earlier this year. Brocade claims the new adapters will include tighter integration with next-gen SAN switching and data center networking technologies.
Rival-apparent Emulex has put on the usual corporate game-face for the announcement:
"We can understand that Brocade may feel pressure to make some move to compete against other switch players," Emulex EVP of worldwide marketing Mike Smith said, "but we do not expect this to have an impact on our business. We expect to continue to partner with Brocade on bringing best-of-breed solutions to the market."
Perhaps they've had time to brace for Brocade's slap across the table. When Emulex picked up Silverback rival Aarohi in April 2006, some predicted Emulex's HBA nemesis QLogic would be the ones to counter with a Silverback purchase. But it was Brocade that swooped down and nabbed Silverback — while keeping quiet about what exactly they were concocting.
Market analyst for the Taneja Group Arun Taneja suspects Brocade might have plans to expand even further in the data center.
"When I see this kind of movement, I wonder if Brocade might not stop there," Taneja said. "While I don't expect them to move into storage, it does feel like a major strategic change of direction."
Apprehension about Brocade's moves in the HBA market likely extends beyond Emulex and QLogic. The last thing server and storage vendors want to do is shell out cash qualifying more HBAs. Customers too might prefer simplicity over choice at this point in the HBA realm.
Brocade released Q2 earnings today, revealing a sharp drop in profits due to costs associated with the recent $973m acquisition of rival switch maker, McData. ®
Sponsored: Minds Mastering Machines - Call for papers now open