Jajah calls patent big brothers for global VoIP domination
Meesah wanna takem over dem telephones
When a young company struts about proclaiming it wants to be "the Google of XYZ", it's hard to take seriously. Generally, it's a headline-grabbing conceit which doesn't actually mean a lot: every tech company would love Google's market share, stock price, teflon public image, and 767 party plane. Jajah, a Silicon Valley VoIP outfit, probably has more claim to deploy the soundbite without being yawned out of the room than most.
The firm was founded in Austria in 2005 by Daniel Mattes and Roman Scharf (pictured). Mattes peddled us the story this week that the pair were motivated by their wives' complaints that without reasonable technical knowledge Skype tied them to a PC and was unreliable. Mattes told us: "Skype will always be number one in PC to PC calling, but we will be the Google of telephone."
They set up a simple-to-use web page where the user registers their mobile, home or office number, and the number they want to call. If the target is a Jajah member too, the call is free, if not there's a typical internet telephony charge, paid by topping up a pre-pay account on the web page. Jajah now has 2 million users and is available via mobile devices on networks that allow it.
Phone networks are still fighting third party VoIP applications, as witnessed by the recent Nokia N95 crippling brouhaha, where UK operators blocked VoIP applications on smart phones. JaJah doesn't need an application download to go mobile.
"They have to deal with us," the bullish Mattes said.
Enter venture capital firm Sequoia Capital, which arrived in Austria last year with its second ever cheque for Europe and an invitation to ship the nascent operation to Silicon Valley.
Sequoia's VCs are the men and women the Valley's young entrepreneurs fall over each other to get noticed by, having provided early cash to Apple, Cisco, Paypal, YouTube and Google. The desperation of many start-ups is so great that it has complicit tech publisher and conference organiser Michael Arrington complaining that they keep sending him flowers because he's so very influential among VCs.
Jajah took the cash and boarded the plane. "That's when our lives changed," Mattes said. The pair found themselves at the desks occupied by Larry Page and Sergey Brin a few years earlier in Sequoia's start-up incubator.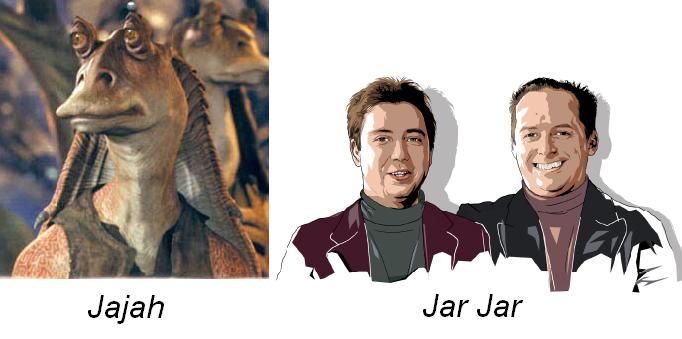 The perils of a soft Teutonic 'j'
Just over a year later, the firm has just announced $20m in third wave funding. The lead investor was Intel, which says it will embed Jajah VoIP calling as firmware in all its CPUs from 2008 in return for a non-exclusive regular monthly revenue kickback. Intel makes hundreds of millions of CPUs every year, meaning come 2009, Jajah is going to need to a fairly big recruitment drive to cope: its employee roster currently numbers about 70.
Also significant, Intel owns important patents around VoIP, which Jajah says will help protect it from the kind of legal battering meted out by Verizon on Vonage. Wall Street wasn't convinced by Vonage when it went public, and the firm has seen its stock tumble to about a quarter of its IPO value since it lost its patent battle against traditional telecoms.
Undeterred, Mattes said Jajah has plans for its own share offering. As well as instant worldwide penetration, Jajah reckons its deal with Intel has won it an ally with enough communications patents of its own to deter would-be old telco bullies.
At this year's 3GSM show in Barcelona, Jajah courted investment from those traditional providers it proudly plans to "steal revenues" from, pitching itself as a Apple-style friendly bridge between the old physical hegemony and the new digital anarchy. Mattes said: "Look at the fight between Napster and the record industry. Who's still around? The record industry. Who benefited? Steve Jobs." The firm is expected to announce a telco deal soon.
Jajah claims its network makes it different to other independent VoIP operators who provide an equally cheap, but often patchy service. "We're the only VoIP company who have control over the whole network....the only one that's really suitable for business as well as home use," said Mattes. It currently has about 250 servers in 55 countries worldwide; it'll use some of its latest cash injection to pay for more hardware, and is targeting east Asian countries where VoIP penetration is high.
Jajah's approach - facing down powerful enemies with even more powerful friends - is smart and ought to see VoIP dominate as a mainstream proposition. It's worth noting, however, that recent history suggests that if anyone approaches becoming the Google of their market, like YouTube might have, they get bought...by Google. ®
Sponsored: Minds Mastering Machines - Call for papers now open