US company touts Windows Vista fridge magnet
California-based Ricavision has thrown itself into the spirit of Windows Vista SideShow technoology - you know, the mini display that operates as an adjunct to main screens, even when host computer its powered down. This week, the company should three gagdets it hopes to bring to market.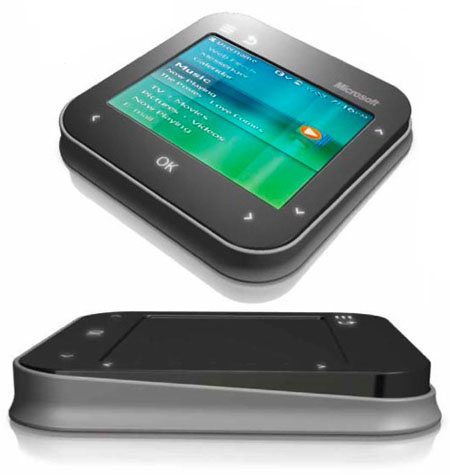 Ricavision MK140 digital 'fridge magnet
The MK140 is an electronic notepad that sticks magnetically to the front of a fridge. Why a 3.5in 320 x 240 LCD is mor effective than a bunch of Post-Its is anyone's guess, but if there sufficient Stateside consumers with money to burn, why not offer them a lighter?
Ricavision's E-Reader makes more sense, as a Windows-friendly alternative to the likes of Sony's Personal Reader PRS-500. It connects wirelessly to a Vista PC to grab e-books then display them on its e-ink screen.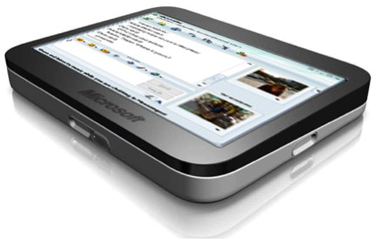 Ricavision MK140 digital instant messaging gadget
Last but not least is anothe MK140, this time called the E-Chatter. It looks like the other MK140, but sports a 5in widescreen display with a WQVGA resolution, which is probably 480 x 240, but since it's not a standard, who can truly say? Whatever, again it's a wireless gizmo, this time designed to allow users to read and write emails, and engage in instant messaging conversations away from their desktop but without having to go the whole hog and buy a UMPC.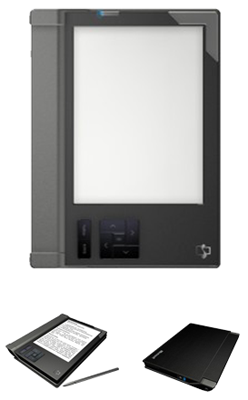 Ricavision MK140 digital e-reader
Ricavision didn't provide any other details up front - when the products will go on sale, how much they'll cost etc - but Microsoft was on hand with a quotation to the effect that it's "impressed with Ricavision's capabilities". What for, we'll leave to you, dear reader...
Sponsored: Minds Mastering Machines - Call for papers now open