Screen stars: Ten HDTVs on test
Time for a new gogglebox?
Sony KDL-46X2000U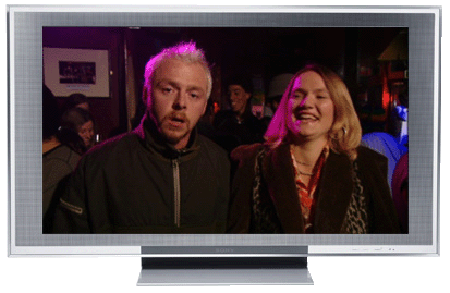 So Sony has finally unleashed its demon lovechild PS3 and is slowly taking over the world with its ludicrous technology and mind-blowing processing power. But that's not enough - Sony wants you to go the whole hog and mate its console with the best possible viewing panel. Enter the KDL-46X2000U, 46 inches of prime Sony 1080p-supporting TV mania.
It's a typically good-looking set, all very serious and corporate cool with the black screen fading away to a glass surround. In the flesh, it's surprisingly imposing. Alongside the three Scarts and two sets of component-video inputs, the two HDMI ports mean you can keep your Sky HD box and PS3 hooked up for constant use – no need for a third as the PS3 is a Blu-ray Disc player too. And because the Sony supports full, unmolested 1920 x 1080 signals, it aims to get the very best out of all three.
But none more than the PS3, as Sony believes every game will come prepped to 1080p so you'll need it to take full advantage. A quick(ish) game of Gears of War at the recent Sony European showcase proved as much.
It's not just about the PS3 though, honest. The KDL-46X2000U features Bravia Engine EX, crazy techwizardry that boosts standard-definition signals by four times to create "Digital Reality". Nice. No matter what the source, though, this TV kicks out simply brilliant HD images as lifelike and balanced as almost any other out there.
Things are just as capable sonically, thanks to the inclusion of Dolby Pro-Logic II and BBE Digital amplification. Which essentially makes the Sony X Series your PS3's new best friend.
Sony KDL-46X2000U
---
Best for your PS3
Sony gets game with this terrifyingly good 46-incher, the perfect PS3 pal...
Philips Ambilight 37PF9731D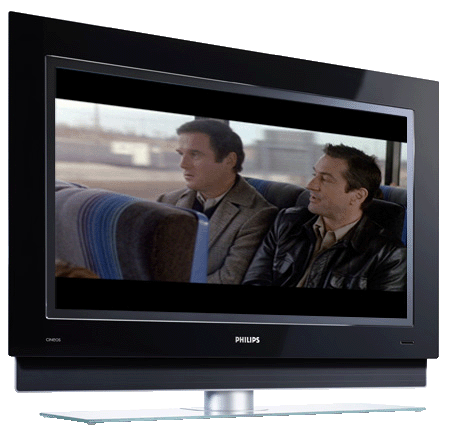 Philips' range of Ambilight LCD TVs have won acclaim from every corner, which is why we were drooling in expectation to sample the delights of Ambilight technology for ourselves. And we weren't disappointed.
From a purely aesthetic point of view, the Philips is as pretty as any TV we've yet seen. The chunky black frame seemingly floats independently of the rest of the set, with the bottom speaker grille set back above the simple glass stand. It's a beguiling effect that serves a practical purpose: to conceal the Ambilight technology.
The Philips is a 1920 x 1080 resolution set, though frustratingly doesn't accept and play back full 1080p source material so it will never get the very best from your Blu-ray or HD DVD player, let alone your PS3. It's a curious omission on Philips' part that may push some buyers towards other manufacturers, but that would be a shame, as on a screen this size and with all Philips' picture processing technology working overtime - we're talking Pixel Plus 3 HD, Clear LCD, Digital Natural Motion, Active Control, etc, etc - the 37PF9731D still cracks out one of the best images we've ever seen. There are myriad tweaking options too.
And then there's Ambilight.
For newbies, this is Philips' rear-facing light-projection system that shines different coloured light from the back of the set onto the wall depending on what's on-screen. Designed to create a more immersive experience and reduce eyestrain, it works like a charm and looks way cool to boot. Turn the lights down and the Ambilight on and the effect on watching a favourite film is pretty extraordinary.
Connections are comprehensive too, with composite-video, s-video, analog stereo, two USB ports and a two-in-one card reader located on the sides and dual HDMI ports, component-video, dual RGB Scarts, VGA PC, co-axial digital audio in and out, and even an Ethernet connection on the rear. This last one is for hooking up to a home network for photo, video and music streaming.
Philips Ambilight 37PF9731D
---
Best for atmosphere
Philips dims the lights and brightens the mood with Ambilight...
Sponsored: Minds Mastering Machines - Call for papers now open