Think thin, says EqualLogic
Thin provisioning works on iSCSI disk arrays too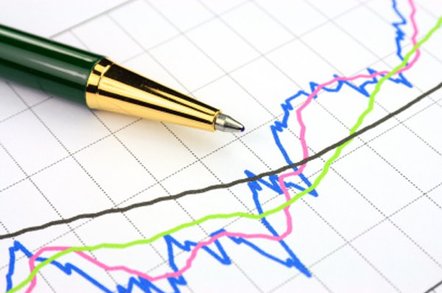 EqualLogic is the latest storage vendor to adopt thin provisioning, but unlike HDS which offers it on high-end Fibre Channel storage, EqualLogic is adding it to its midrange PS-series iSCSI arrays.
The company said as well as including thin provisioning in new arrays at no extra cost, it will also be available to existing customers as a free firmware upgrade.
Thin provisioning reduces wasted free space on a SAN by allowing a logical volume to occupy only the physical disk space that it immediately needs. The application and operating system still see the full logical capacity, but the array only adds physical disk space as needed. A 5GB volume with only 50MB of data on it therefore occupies only 50MB on the array, for example.
EqualLogic is not the first to make it feasible on iSCSI - DataCore has offered it for some time, but that's in software, rather than being built into a complete storage subsystem.
"Thin provisioning's benefits include improved staff productivity, higher end-user satisfaction rates, increased storage utilisation, more accurate capacity forecasts, and smaller environmental footprints - all of which mean reduced costs," declared Stan Zaffos, a Gartner research veep.
Gartner recommends that every storage purchasing shortlist should include at least one system offering thin provisioning, he said.
EqualLogic marketing veep John Joseph said users can set thresholds and alarms to minimise the likelihood of a sudden surge in demand overwhelming a thin-provisioned SAN. He claimed the new feature cuts admin times for capacity growth, and can also be turned off for any volume, returning that volume or application to normal provisioning - assuming there is enough free disk space to do that, of course.
The company said several of its customers have already tested thin provisioning, including French mobile network Bouygues Telecom, law firm Dickinson Wright, and drinks company Fosters EMEA.
"Thin provisioning will allow us to plan our storage infrastructure needs for the next five years without wasting significant amounts of time and resources," said Ken Kaban, Fosters' European technology services manager. "It will also reduce the amount of space required in the data centre, saving us on power and cooling costs."
John Joseph said this latest PS-series firmware also has several other new features. They include role-based management to prevent storage administrators from accessing storage pools they are not responsible for, improved support for data replication, and historical performance trending for measuring IOPS and latency. ®
Sponsored: Minds Mastering Machines - Call for papers now open