Cisco borgs ________
Reg to fill in blank several more times in 2007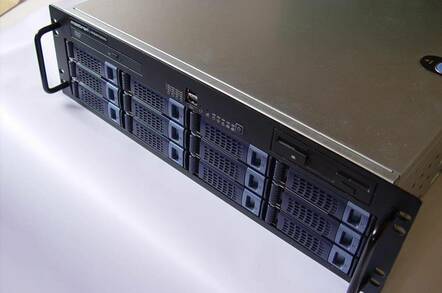 What's for dinner at Cisco in 2007? More small companies. The switch maker's appetite remains as voracious as ever.
Chief Development Officer Charles Giancarlo told an audience today that Cisco plans to make about as many acquisitions in 2007 as it did in 2006, when it announced eight deals.
"The temperature feels about the same," Giancarlo said at the Reuters Global Technology, Media and Telecoms Summit in New York.
Most notably in 2006, Cisco closed the deal to acquire set-top-box maker Scientific Atlanta for $6.9bn.
If Cisco's plan is to meet last year's quota, they don't have a long way to go.
This year, they've already announced plans to gobble down processor tech company SpansLogic for an undisclosed amount, web conferencing company WebEx for $3.9bn, file storage management company NeoPath (another undisclosed amount), XML gateway provider Reactivity for $135m, social networking marketplace Five Across (undisclosed as well), and enterprise spam and spyware protection squasher IronPort for $830m.
That's six companies, only five months into the year. In fact, if Cisco is aiming for 2006 levels, it needs to slow down and chew its food.
You can check out Cisco's acquisition menu from 1993-2007 on its website. ®
Sponsored: Minds Mastering Machines - Call for papers now open