Radeon HD 2400, 2600 due to debut in XT, Pro versions
AMD didn't detail its upcoming ATI Radeon HD 2600 and 2400 graphics chips, but the basics have slipped out in any case.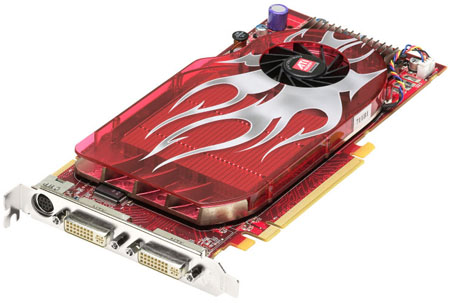 AMD ATI Radeon HD 2600 XT
Both series will initially comprise two models, suffixed XT and Pro, respectively, Japanese-language site PCWatch claims. AMD had already said the 2400s use a single-channel, 64-bit memory bus to connect to DDR 2 or GDDR 3 graphics memory, while the 2600s also support GDDR 4, across a 128-bit, dual-channel bus. To that, we can add that all three will support up to 256MB of RAM.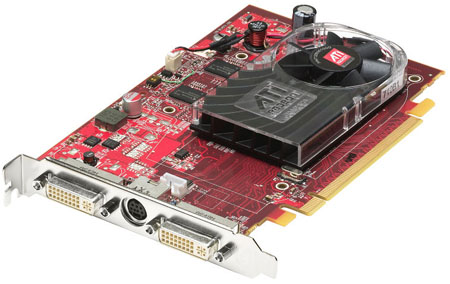 AMD ATI Radeon HD 2600 Pro
Moving up the sequence, the 2400 Pro's memory is clocked at an effective 800MHz, the 2400 XT's at 1.6GHz, the 2600 Pro's at 800MHz and the 2600 XT's at 2.2GHz.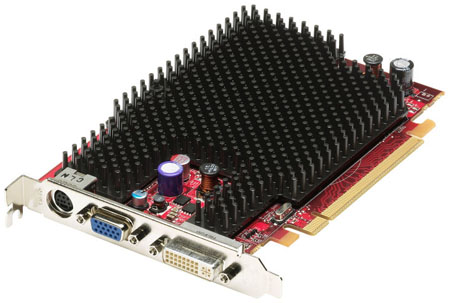 AMD ATI Radeon HD 2400 XT
The 2600s both have twin DVI ports and an s-video connector for hooking up a TV. The 2400 boards have one DVI port, a VGA connector and an s-video port.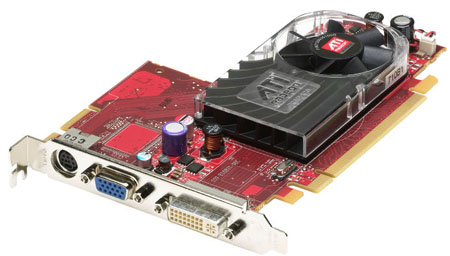 AMD ATI Radeon HD 2400 Pro
The 2400 and 2600 GPUs are all fabbed at 65nm, which probably accounts for why they're not due to appear until June. The 2900, available now, is fabbed at 80nm.
On the mobile side expect vanilla, un-suffixed Mobility Radeon HD 2400 and 2600 GPUs, along with XT variants of each. The laptop-oriented line-up will also include a 2300 - interestingly claimed to be a DirectX 9 part, suggesting it's a rebranded previous-generation chip.
Sponsored: Minds Mastering Machines - Call for papers now open