Apple invents novel back-to-front iPod control
Touchpad on the back of the device
Apple has asked the US Patent and Trademark Office to credit it with inventing the concept of a rather clever reverse-action user interface: the display on the front is controlled by a touchpad on the back.

It's a smart idea derived, we'd imagine, from observing how people hold phones, iPods, PDAs and the like. All these devices are held in one hand, thumb on one side, most of the fingers on the other and the the index finger in particular on the back.
What, Apple engineers appear to have imagined, if that solitary finger could steer a cursor around the screen?
For that you need a touchpad set to operate in reverse: as the finger moves to the left of the panel, the cursor on the screen on the other side of the device movies to the right, and that's pretty much what Apple's patent filing - revealed by AppleInsider - describes. It argues that this is a much better way of controlling gadgets with small screens, as the touchpad can be much larger than the display for greater sensetivity.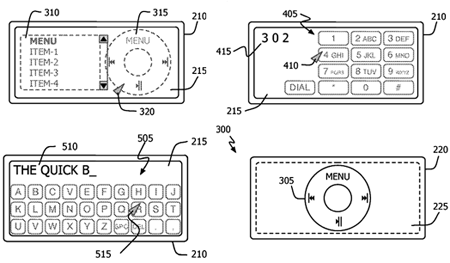 And we'd add that it's easier to steer a cursor with your index finger than reach across the main display with your thumb. And it certainly beats pulling out a stylus and using the device two-handed.
Couple the concept with past Apple filings that describe virtual controls displayed on a handheld's screen, and you have a novel take on future iPods - video-centric or otherwise - and iPhones.
Sponsored: Minds Mastering Machines - Call for papers now open