Ballmer: Submit and OBA-y
Ignore Duet's sad song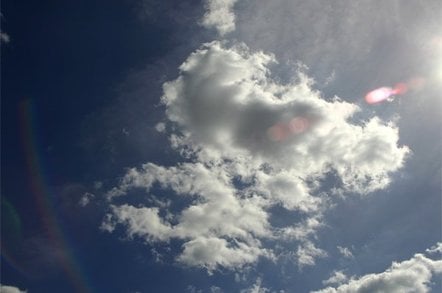 Software 2007 Microsoft CEO Steve Ballmer hawked Office Business Applications during his keynote at the Software 2007 conference, but conceded during a Q&A session that the company's best-known OBA, called Duet, has not made the progress desired, given the time invested in it.
Duet is a joint project of SAP and Microsoft which integrates Office as a front end "business process" for SAP. Ballmer said he met SAP CEO Henning Kagermann ten days ago to express his concerns.
But the project's failure to take off as hoped didn't hamper Ballmer's sunny (and unsurprisingly, loud) outlook on the future of OBAs with Office 2007.
"We see a real opportunity for business solutions to marry software and services with popular Office applications that run on the desktop," Ballmer said.
He believes users too, want to jump at the chance to take information from other programs "into the comfort" of Microsoft Office.
OBAs aren't new to the Office suite, but have been more richly integrated into the Office 2007 lineup. Microsoft sees it as a major selling point to IT exec crowd.
Ballmer invited French organization Dassault Systèmes on stage to give a tech demo of an OBA created for Dassault Aviation. The application used SharePoint Server 2007 and Communications Server 2007 for aircraft management and repair. The demo went through receiving an error in an airplane fuel lodge to identifying and ordering parts with nifty 3-D views of the pieces in question — which is apparently useful in the business.
Ballmer played it coy when conference host M.R. Rangaswami asked if Microsoft would spend $40bn to $50bn to acquire a large company, in a nod to rumors that the company is in talks to buy Yahoo!.
Ballmer started with a no-commen, and expanded that people should expect Microsoft's growth to come from small companies. Then he conceded that Microsoft is open to larger acquisitions when strategic winds blow right.
Industry watchers have been split on whether a Yahoo! deal would be beneficial to Microsoft since the rumor popped up. Both companies have discounted reports of climbing into bed together.
Ballmer said the most exciting thing in Microsoft's pipes for next year is the company's work on .NET with Silverlight and Silverlight extended.
Silverlight is Microsoft's answer to Adobe's Flash and other browser-hosted applications.
"I guarantee incredible stuff is coming this year," Ballmer said. ®
Sponsored: Minds Mastering Machines - Call for papers now open