Red Hat RHXes out to open source partners
Let's get rich together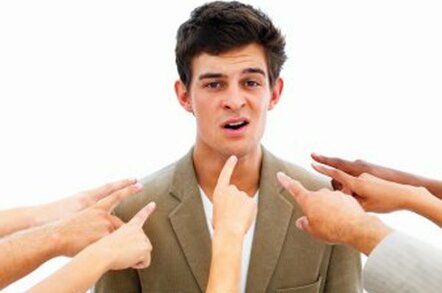 Summit Red Hat has, at long last, rolled out a broad partner program around bringing better support for business software running on its operating system.
The software maker today turned on RHX (Red Hat Exchange). At its most basic level, RHX is a web site that lists partner software, product details and customer feedback. Looking at the bigger picture, RHX helps Red Hat and the larger open source world redefine their support strategy around business software.
Red Hat, for example, will now serve as the major support provider for all of the RHX software. Customers purchase a support agreement from Red Hat and then it deals with partners in the background as needed to fix issues.
At the moment, RHX will only be available for North American customers, and Red Hat has declined to break out costs for the shared support model. It plans to open RHX to overseas customers before the end of the year.
Customers and analysts have called for Red Hat to do something along these lines for years now. Users would like help making sure that an OS, database and other business software all work well together and enjoy having one spot to buy the software. If Red Hat does a good job supporting the code, customers benefit from the fabled one-throat-to-choke as well.
"There should be a place where you can go to find trusted open source applications," said Matt Mattox, a director at Red Hat. "I am very pleased to announce that, as of today, you can."
Start-ups and channel partners in the open source camp have long dabbled with this idea of creating software bundles. But Red Hat obviously enjoys a position as the most prominent Linux vendor and could well turn these types of business software stacks into a winner.
The first software on tap at RHX comes from Alfresco, CentricCRM, Compiere, EnterpriseDB, Groundwork, Jaspersoft, Jive, MySQL, Pentaho, Scalix, SugarCRM, Zenoss, Zimbra and Zmanda. Red Hat hopes to add more software partners in short order.
The RHX web site has a nice, clean look. It lists all of the available software products and then lists out reviews and ratings from customers.
After clicking on a particular application, customers will find a free trial download along with information on the software's price and features.
"The profiles should feel very fact based," Mattox said. "We tried to cut through a lot of the marketing language. Often customers really just want the facts."
On that front, you can consider RHX a success so far.
If RHX proves a tremendous win, it would hand Red Hat a very powerful tool – one that can be used for good as well as evil. One can envision Red Hat locking out certain competitors when it has a homegrown, similar product. In addition, you could see Red Hat requiring a lot of partners to join the program and then gobbling up the majority of subscription and services revenue.
Still, customers deserve and need this type of arrangement given the flood of interest in open source business applications. Let's so how well Red Hat lives up to the challenge. ®
Sponsored: Minds Mastering Machines - Call for papers now open