Sony Ericsson revamps P series smart phone
Back to basics
Sony Ericsson is to take its P series of Symbian-running smart phones right back to basics. Last night it launched the candybar, Wi-Fi enabled P1.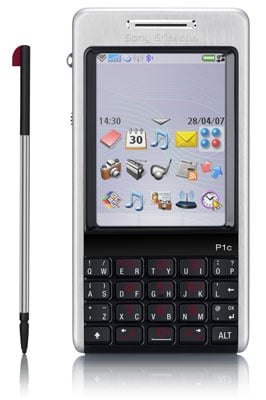 The new handset brings the P series' look into line with Sony Ericsson's other top-of-the-range models. Once again, it uses the UIQ user interface, controled through the micro keyboard, stylus and jog dial. The display is a 2.6in, 240 x 320, 262,144-colour touchscreen.
The handset's lithe 10.6 x 5.5 x 1.7cm casing - three-quarters of the size of the P990, Sony Ericsson said - contains 802.11b Wi-Fi, Bluetooth 2.0, a tri-band GSM/GPRS radio and UMTS 3G. There's a front-facing camera, but the absence of HSDPA-accelerated download technology is still a surprise for a phone of this kind. The main camera is a 3.2-megapixel, 3x digital zoom job. The phone has an on-board FM radio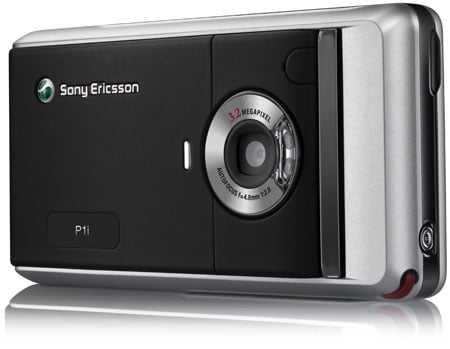 The P1 has 160MB of memory for the user's apps and data, expandable using Memory Stick Micro cards - there's a 512MB card in the box. In addition to all the usual personal information, media and messaging apps on board, the P1 carries BlackBerry Connect and can receive email pushed from Microsoft Exchange.
The Sony Ericsson P1 will go on sale around the globe in Q3.
Sony Ericsson also showed off the S500 fashion phone this week, along with the T250 and T650 slim phones.
COMMENTS
Too little, too late...
I use to have a Sony-Ericsson P800. Loved that phone despite some of its short-comings (tendency to lock-up, habbit to dial out even when keyboard locked, etc...)
I recently decided to upgrade my phone and looked around for the P800's successor. What a disappointment: the P910 wasn't worth its weight in dog-crap, let alone the price S-E was asking for it. Lousy user interface, crippling of the side-wheel, the list goes on.
Instead I got myself a HTC Hermes (also known as the iMate JasJam) and find that while the phone is running Windows Mobile 5 (not my preferred choice), it did everything I wanted, had a good layout that felt right in my hand, and hadn't been crippled by idiots. (admittedly, the first thing I did was look for a replacement for Window Media Player Mobile 10).
So, sorry S-E... but any improvements you may have done to the P series will not bring me back to the fold - I am too scared of what else you guys have/will f*ck-up.