NetGear adopts an Infrant
While IronMountain feeds on ArchivesOne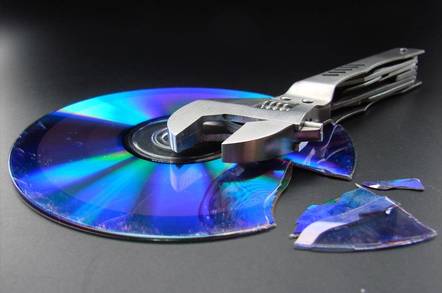 Put on your best bib and tucker, hombre, it's time for an end-of-week storage M&A roundup.
Netgear's flush deal
Netgear will fork over $60m in cash to acquire privately held NAS supplier, Infrant Technologies. If specific revenue targets are reached, Infrant shareholders may receive an additional payout of $20m over the next three years. The deal is expected to close in the second quarter.
Netgear will grab Infrant's 34 full-time employees, pending patents and products.
The company will use the acquisition to expand from the home office to SMBs — a market that companies such as HP, IBM and EMC have already decided is hot as a whorehouse on nickel night.
Iron Mountain buys kit and caboodle
Storage company Iron Mountain is having a hog-killin' time with mergers and acquisitions. On its earnings call this week, Iron Mountain announced intentions to acquire its privately held rival, records management company, ArchivesOne.
The company also jawed that since the end of the year, it has completed several acquisitions of small shredding and records management businesses in North America and the United Kingdom. This month it expects to close deals to buy Italian records management firm, Italiana Archivi and German document management vendor Gesellschaft fur beleglose Dokumentenbearbeitung. (No, we didn't just fall asleep on the keyboard.)
Iron Mountain big bug Richard Reese said there will be more acquisitions coming up this year, but the company has a hobbled lip disclosing the price-tag on the buys.®
Sponsored: Minds Mastering Machines - Call for papers now open