Bull delivers 16 cores in pizza box
Windows or Linux pie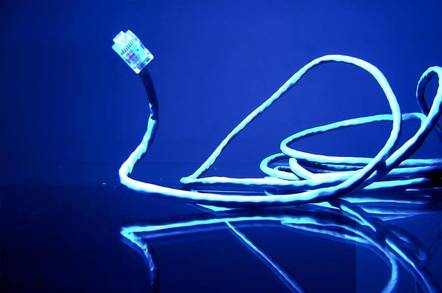 Bull continues to flirt with the high performance computing crowd via thin, 1U systems.
The French computer maker this week rolled out the NovaScale R422. Customers can pack a pair of these crafty systems into just 1U of rack space. HPC types looking to cram as much computing power in as little space as possible will enjoy the design.
The R422 design comes from work done by Supermicro and Intel on the "Atoka" motherboard. It's this unique design which lets 2 two-socket servers sit side-by-side in a 1U chassis, giving customers up to 16 cores of horsepower. The Bull system will run on dual and quad-core versions of the Xeon chip (5100 and 5300 Series) and can crank out up to 170 Gflops. Stack a rack full of the systems, and you can hit 5.4 Tflops of peak performance.
Those of you worried about latency may be pleased to find an on-board Infiniband connector with the Bull box. You're also likely to appreciate a higher-end power supply that provides up to 92 per cent utilization versus just 75 per cent and lower utilization for the cheap PSUs dominant on the market.
You can run Bull Advanced Server Linux – a tweaked version of Red Hat -or Microsoft's Windows Compute Cluster Server 2003 operating system on the new server.
There's plenty more specs here.®
Sponsored: Learn how to transform your data into a strategic asset for your business by using the cloud to accelerate innovation with NetApp