Silly season starts early as IT goes strictly business
To subscribe to Channel Register's weekly newsletter - seven days of channel news in a single hit - click here.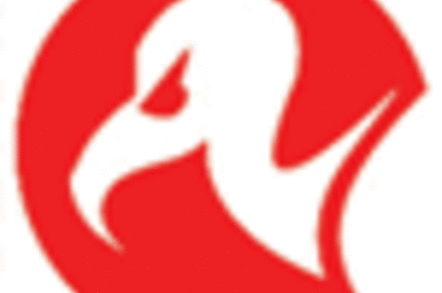 This week was awash with silly stories - UFOs over Guernsey, dogs defecating on eBay, police charging a stripagram for wearing a police uniform in the street (maybe he should have whipped it off there and then), people being duped into buying sheep thinking they were poodles - you name it, it was there. No wonder there was so much sunshine about, it was like silly season three months early.
Not the opiate of the masses anymore
But things definitely weren't silly down at Dell where a leaked memo from CEO Michael Dell to employees admitted the direct model had "been a revolution, but is not a religion. We will continue to improve our business model, and go beyond it, to give our customers what they need". What? Not a religion? But what about the second coming of the chosen one fulfilled by Dell's return as CEO.
Hallelujah, we have seen the light
And isn't religion about Damascene conversions? Like Dell's decision to preload some of its PCs with Linux, for instance. The company has anointed Ubuntu as its chosen Linux distribution. Machines will be available from $408 for an e-series box without a monitor. Four XPS machines will also have the option of pre-installed Linux, as will three e-series laptops.
No overnight conversion
And let's not forget the children in 177 primary schools in Glasgow praying for their new computers to be delivered from Dell. Sadly, their prayers took four more weeks to be answered than stipulated in the original contract.
A direct way to boost indirect business
While Dell got to grips with a potential move to indirect sales, CA hit on a novel way to boost its channel business in the UK - recruit someone from Dell. Mike Feltwell, who worked at Dell as public sector sales manager, government and defence, will help drive business growth in the UK channel. CA UK and Ireland regional manager Mark Bridger said his background equipped him with the key credentials "to accelerate the strengthening and growth of our entire UK indirect route to market".
Time is fleeting
By the end of this week, Feltwell will have lasted longer in his new post than Tom Barton at Rackable Systems. Already CEO, Barton was appointed president of the company at the end of last week. Alas, he held the joint titles for little more than a weekend. On Monday, he resigned and was replaced by board member Mark Barrenechea who got both titles, CEO and president. Any minute now, Barrenechea should surpass Barton's reign.
But not quite that fleeting
The next target could be the seven months put in by Sir Julian Horn-Smith as chairman of UK-based accountancy group Sage. He quit last week, citing irreconcilable differences with the board. Prior to joining Sage, Sir Julian had spent 20 years at Vodafone where he rose to become deputy chief executive.
IT is dead
HP has decided the end of IT is nigh. Information technology is no more. IT is dead, long live BT. At first sight, this looks like fantastic news for the British telco, but HP (which, after all, isn't a sauce but an IT - or should that be BT - company) is actually referring to "business technology" and not British Telecom.
People or resource, you're still surplus to requirements
While we're on this renaming trend, IBM has decided to relabel people as resources. More than 1,300 resources are expected to be laid off by the IT (sorry BT) giant according to Alliance@IBM, a group working to form a union at the company.
Mind you, they should have been forewarned by chief financial officer Mark Loughridge's comments in April that IBM was addressing its US cost base, "including a basic focus on resource and cost management disciplines and re-balancing of resources as we execute our global resource strategy". Substitute people for resource and you get an idea of what he's talking about.
Not quite as flash as it appears
A release from iSuppli headlined "More than half of new notebooks to use Flash drives by Q4 2009" sounds pretty dramatic until you realise it's counting not just solid-state drives but also regular HDDs with integrated Flash cache and separate caches like Intel's Turbo Memory module. While 250GB drives might be economic enough to compete with HDDs, iSuppli believes the majority of Flash-fitted laptops will contain hybrid hard drives rather than pure solid-state drives.
It's not all in the game
Movie retail giant Blockbuster has sold off its UK video game arm for $150m to Game Group Plc and will use the proceeds from the sale to help pay off outstanding debt. It is less than three years since Blockbuster bought Game Station in October 2004. The sale is the latest in a series of moves to cut loose non-core assets and some international operations.
Going soft on iSoft
While Blockbuster made a successful sale, iSoft revealed it was in advanced stages of talks that could lead to its sale. Discussions had taken longer than originally expected because of the need for extensive consultation on its role in the National Programme for IT (NPfIT). Can't think why. Maybe the potential buyers want to try and get the programme renamed as the National Programme for BT (NPfBT).
Secure payment? Cash please
With all this talk of selling, there had to be some buying too. Websense snapped up UK censorware developer SurfControl for £201m ($400m) in cash (well, you wouldn't expect security guys to pay by credit card would you?). Mind you, it is borrowing money to help pay for it and expects to have $180m-$200m in debt and cash and marketable securities of $50m.
Microsoft not in security scare shock
Normally, mention of the word security brings us to Microsoft, but this week we're going to mention the software giant's 65 per cent jump in third quarter net income on the back of revenue from major new releases (Vista and Office 2007) and upgrade coupons for them. Both profit and sales for the period surpassed analyst estimates.
Microsoft's other big news was to do with Silverlight, its competitor to Adobe's Flash, although a lot of people were quick to jump on its back because there was no support for Linux.
Go ahead skunk, make my war
Defence company Lockheed Martin Corporation lost its attempt to gain control of the ukskunkworks.co.uk web address, which is currently hosting a site devoted to selling cannabis seeds and paraphernalia. Lockheed Martin tried to gain control of the domain because it claimed to operate a secret laboratory in times of war developing new products which it called Skunk Works.
Things we wish we had time for
Our apologies for not having time or space, especially unforgivable given the religious theme earlier on, to mention the manifestation of Jesus in a four gig Samsung Flash memory chip - complete with beard and ethereal "flower petal halo" effect.
We also sincerely regret being unable to inform you of a US military research project for a soldier's helmet that scans the user's brain to pick out threats the soldier has subconsciously spotted, but which his conscious mind remains unaware of. Pity they didn't have it ready in time for US voters in 2000 - they could have seen Dubbya coming a mile off.
The dog's in your dinner
On the subject of stories we wish we'd had time for, what about the Scottish woman who served her estranged husband a curry laced with dog excrement. Now there's a man who could be excused for calling his dinner shit. ®
Sponsored: Minds Mastering Machines - Call for papers now open