Sony says public to test Home for PS3 this summer
Console fans get Sad Life all of their own
Sony will open its Home to guests this summer, the consumer electronics giant has said. No, we're not talking some tedious Hello-esque celebrity fawn-a-thon, but the Second Life-style alternative world for the PS3.
Home is currently in pre-release testing. At the moment, only Sony insiders are getting a look-in, but the beta testing programme will be opened to the public in the summer.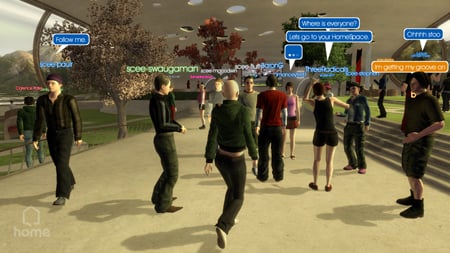 Fancy a go? You'll need a PlayStation 3 that's connected to the internet, of course, and you'll need to have registered your interest at www.homebetatrial.com. Sony's not yet inviting folk to register, so you'll need to keep an eye on the site.
COMMENTS
Public beta already underway
The beta invitations have already been sent out. Seems to be US only though which is funny because it's being developed in the UK, apparently.
On the one hand, I'm thinking 'Whoo! New toy!' on the other hand I'm thinking 'Oh dear, Sadville for the PS3'. I'm going to wait and see (like I have a choice!) but I can say now I'm not going to be buying virtual furniture with my own real money!