EVGA 680i LT SLI nForce-based motherboard
Cut-down 680i - or shoved up 650i?
nTune is a funny beast. It's a huge piece of software that works its way through every part of your Nvidia motherboard, working on the speed of the buses, the CPU and, if you have it installed, your SLI memory. The strange thing is that it starts by overclocking the PCIe bus, in this case from 2500MHz to 3950MHz. Then it sets to work on the FSB, which it typically raised from from 1066MHz to 1140MHz to give a CPU speed of 2.85GHz. After that, nTune tightened the memory timings and then it overclocked our graphics card by a consistent ten per cent.
PCMark05 CPU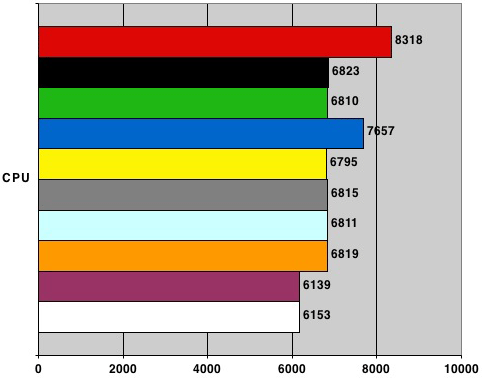 Longer bars are better
Using the nTune 20-minute coarse tune, the 680i SLI wouldn't overclock at all and the LT managed a trivial rise in performance. When we tried to manually overclock the CPU in both cases it refused to run any faster, however we have to make it clear that we left all voltages standard.
PCMark05 HDD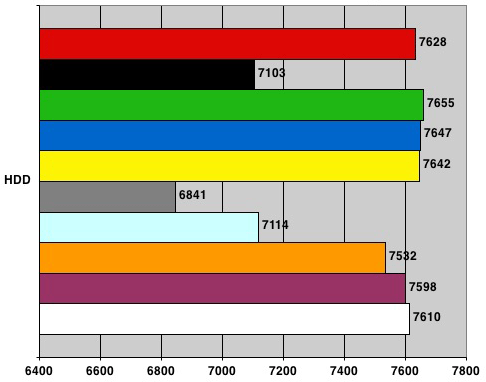 Longer bars are better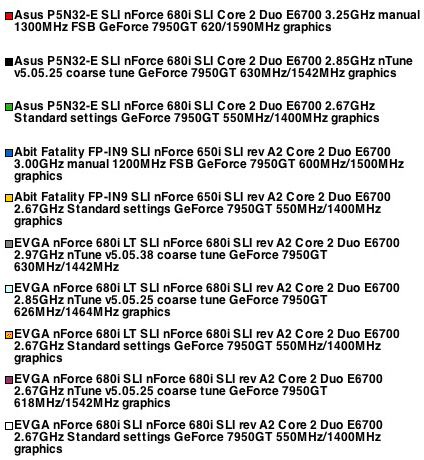 On these settings the LT wouldn't complete a benchmark test, so we pulled the PCIe speed back to 3250MHz in one big step. The LT was then stable, but hardly any faster than standard. This was very disappointing and it made us take a good long look at the marketing that accompanies 680i LT SLI. Clearly it's intended to deliver most of the benefit of the 680i SLI, including nTune 5, but at a lower price. To our mind nTune has masses of potential, but doesn't deliver anything that you can't get from the BIOS of a decent motherboard from any one of six or more manufacturers.
Sponsored: Minds Mastering Machines - Call for papers now open