PlayStation mag tears out 'unsuitable' slaughtered goat pic
Would entrails have revealed future furore?
The UK's Official PlayStation Magazine has said today it will yank a picture depicting a headless goat - a day after the Mail on Sunday newspaper branded the imagery "depraved".
The picture was taken at an Ancient Greece-themed event recently hosted by Sony Computer Entertainment Europe (SCEE) to launch God of War II, an adult-oriented game based on Greek mythology for the PlayStation 2 console. The MoS got hold of a copy of OPSM's latest issue, which has a double-page spread depicting the decapitated goat, and this weekend expressed its outrage - and that of an animal rights organisation - at the gruesome spectacle.
The newspaper still felt the need to reproduce the "grotesque" image, of course, albeit with the bloody bit blurred to "spare readers the sight of the goat's decapitated head hanging by a thread of tissue from its corpse, with blood dripping to the floor".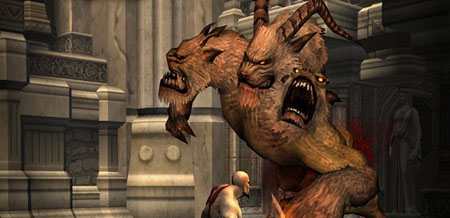 OFSM publisher Future Publishing today confirmed it was removing the images from some 80,000 copies of the magazine destined for newsstands. Around 2,000 copies containing the pic have already been mailed out to subscribers, it admitted.
A Future spokesman claimed the decision to remove the image was taken late last week after the picture was "deemed unsuitable".
Ironically, the SCEE event, held on the Continent, was one to which UK journalists were not invited. The OPSM were provided with the pictures by the consumer electronics giant, the spokesman told Register Hardware. He was unable to comment on whether SCEE had also provided the lurid copy quoted by the MoS:
"How about eating still warm intestines uncoiled from the carcass of a freshly slaughtered goat? At the party to celebrate God of War II's European release, members of the press were invited to do just that..."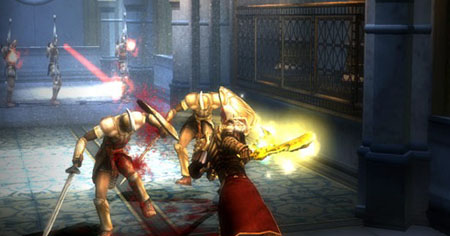 A revel true to the spirit of Dionysus... or journalistic licence? We may never know, but if it's true, the beast was arguably killed to be eaten.
Sponsored: Minds Mastering Machines - Call for papers now open