Google cedes Chilean village to Argentina
Government demands return of Villa O'Higgins
The Chilean government is demanding the return of a village which Google has rather splendidly ceded to Argentina, Reuters reports.
The hamlet of Villa O'Higgins - named after Chilean independence hero Bernardo O'Higgins - lies some 1,600km south of Santiago. Or rather, it currently lies roughly 1,900km southwest of Buenos Aires: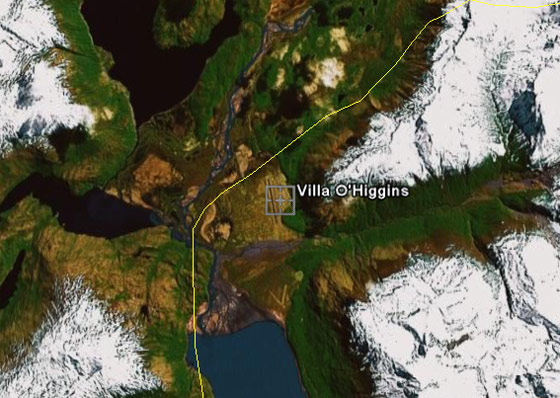 Yup, that's Chile on the left and the poor burghers of Villa O'Higgins shifted over the border. A Chilean Foreign Ministry spokesman told Reuters: "Chile has asked for this to be rectified, and it can only be hoped they do it soon."
Google spokeswoman Megan Quinn offered: "We have received the request and are working with our partners to get more precise data for the region. We're constantly working to improve the quality and accuracy of our maps. This is an ongoing process as we receive new information from third party data providers, and as names and borders around the world continue to evolve." ®
Sponsored: RAID: End of an era?