Iran 'eight years' from operational nuke
President's uranium enrichment claims 'misleading'
Accordingly, Dombey confirmed: "At the moment, their programme doesn't constitute a threat. It would constitute a threat if they were enriching substantial amounts to more than five per cent, and they're not. In fact, they're not enriching anything very much. This talk about industrial scale enrichment is misleading."
Israel agrees. Prime minister Ehud Olmert said on Sunday: "Iran is far from attaining the technology threshhold and this country is not close to getting it, contrary to statements by its leadership."
If the estimates are correct, it means the US has plenty a time to seek a diplomatic alternative to its sabre-rattling. Gary Samore, vice-president of US think tank the Council on Foreign Relations, offered: "Washington feels it has time to play out the diplomatic hand because Iran is having trouble solving technical problems with its centrifuge machines. The belief in Western intelligence circles is that a large portion of these machines are likely to break if Iran attempts to operate them at high speeds necessary for enrichment." ®
Bootnote
*According to the US's Nuclear Regulatory Commission, the process is as follows:
The gas centrifuge uranium enrichment process uses a large number of rotating cylinders in series and parallel formations. Centrifuge machines are interconnected to form trains and cascades. In this process, UF6 [uranium hexafluoride] gas is placed in a cylinder and rotated at a high speed. This rotation creates a strong centrifugal force so that the heavier gas molecules (containing U-238) move toward the outside of the cylinder and the lighter gas molecules (containing U-235) collect closer to the center. The stream that is slightly enriched in U-235 is withdrawn and fed into the next higher stage, while the slightly depleted stream is recycled back into the next lower stage.
Simple as that. And this is where, Iran hopes, it will soon be centrifuging its way towards a nuclear future - Natanz, as seen on Google Earth: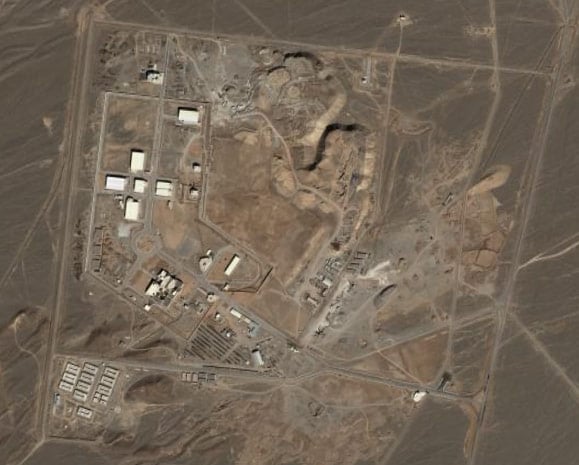 Sponsored: Minds Mastering Machines - Call for papers now open