Corporate Web 2.0 limited by IT resources
Death by dearth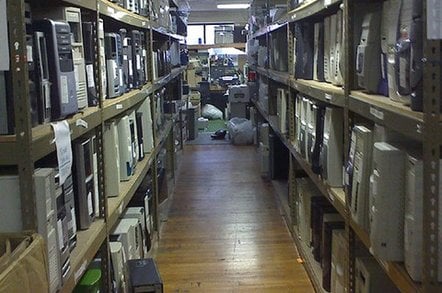 Companies that want to exploit the emerging Web 2.0 phenomenon could be held back by a lack of developer resources says a survey sponsored by search software developer Fast.
Despite a high level of commitment from IT managers, 26 per cent of those surveyed saw a lack of Web 2.0 experience as the weakest link in the development of applications. Even where skills are available, over a third say there are not enough to go round.
The survey, conducted by the Economist Intelligence Unit, asked 406 executives drawn from a wide range of industry sectors how they saw Web 2.0 technologies affecting their businesses.
Hadley Reynolds, vice president and director of Fast's Centre for Search Innovation says that Fast sponsored the research to find out how Web 2.0 technology was perceived in the corporate world: "I was surprised how much Web 2.0 has already seeped through to corporations. Three out of four see it as an opportunity. And this is across a range of industries - not just media and marketing."
Reynolds notes that Fast's interest in Web 2.0 is based on its own perception of search technology as a key element in its future development. "Much of what is valuable in this technology is based on search software. We are aware of how earlier attempts at collaborative applications have fallen down because the search tools were not adequate. If you look at Lotus Notes or e-room, neither could offer proper search. You need to be able to search across blogs and wikis to make the best use of this technology."
According to Reynolds, in the long term, IT departments will be the key to making Web 2.0 successful - although it will take a while to work through: "When IT lost the battle with the PC they eventually turned round and embraced it. The same thing is going to happen with Web 2.0 although at the moment there is an element of individuals just going ahead and using it." ®
Sponsored: Minds Mastering Machines - Call for papers now open