$1m concept PC contest winners named
But neither of them on the public shortlist
IDF Korean combine TriGem this week pocketed $700,000 of chip giant Intel's money for designing what a panel of experts have voted the world's coolest Viiv box. Norway's Mesiro walked away with the $300,000 runner-up prize.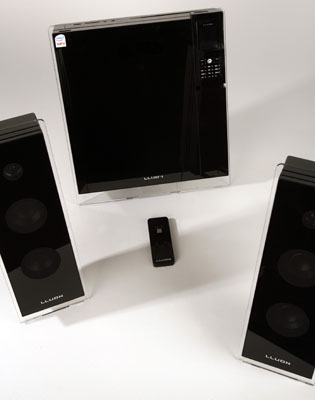 Black Crystal by B&O TriGem
TriGem's Lluon 'Black Crystal' machine restyles the media centre machine as a Bang & Olufsen-like hi-fi. Mesiro's Asono Merium system adopts a miminalist approach reminiscent of a paper shredder. It's also beige, a colour we'd have thought wouldn't have got it a look-in in a competition designed to find alternatives to the "big, beige box".
Both beat off an array of challengers, all of whom submitted concept PC designs to Intel after it announced it would pay a $1m bounty to whoever could come up with the most sexy dual-core containing machine based on its Viiv platform.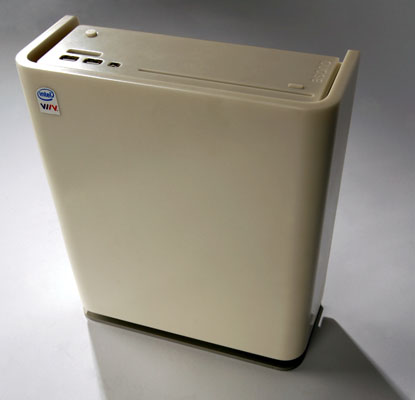 Fjord focus: Norway's Mesiro Asono Merium
Intel announced the contest in September 2006, and opened the shortlist of winners to public scrutiny last month.
Ironically, neither winner was among the list of machines anyone but the contest's judges were allowed to vote for. Out of the shortlist of ten would-be winners, the designers of only seven machines were willing to let the rest of us have our say about their entries. Would the public's preference have made any difference, we wonder?
Intel Challenge People's Choice shortlist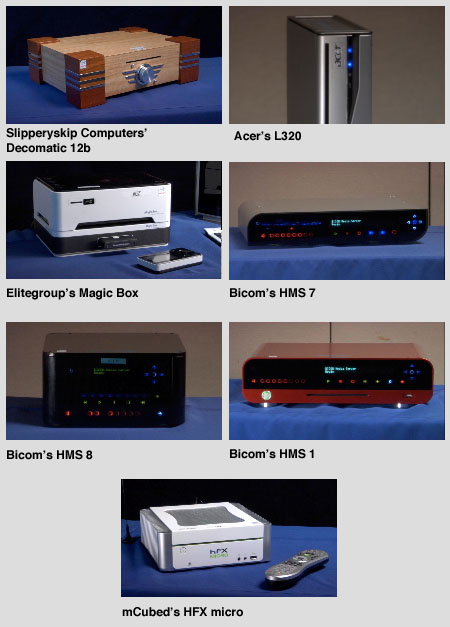 Folk who believe they can do better have the chance to try - Intel is running a second such competition, with the winner due to be unveiled in September 2008.
Sponsored: Minds Mastering Machines - Call for papers now open