Dual- and quad-core 'Penryn' CPUs benchmarked
Smokin'
Cinebench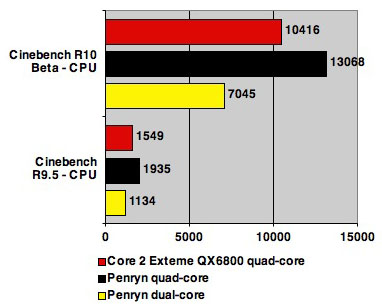 Longer bars are better
Half-life 2 Lost Coast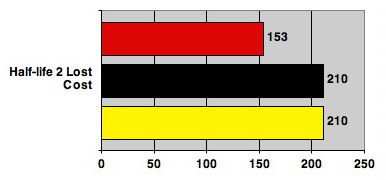 1024 x 768, default detail. Higher frame rates (longer bars) are better
Media processing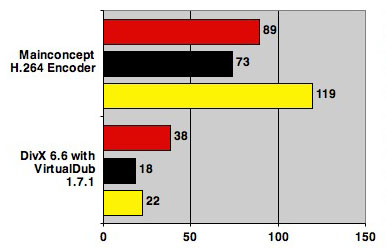 Times in seconds. Shorter bars are better
It's worth pointing out that Half-life 2 runs in a single thread, which is why dual- and quad-core Penryns yield the same score. Cinebench 9.5 does not support SSE 2 and above. Only the DivX test incorporated SSE 4 support.
In most - but not all - cases the 45nm quad-core shows a percentage lead well over that provided by the 13.7 per cent increase in clock speed.
While these numbers were provided by Intel, they were generated in tests observer by Register Hardware, though we didn't get to examine the systems' internals. CPU-Z confirmed the clock speeds.
Sponsored: Minds Mastering Machines - Call for papers now open