Dual- and quad-core 'Penryn' CPUs benchmarked
Smokin'
IDF How might processors based on Intel's upcoming 45nm 'Penryn' architecture perform when compared to today's 65nm CPUs? The chip giant today posted test results to give us an indication of what to expect the Core 2 upgrade hits the market.
The tests were carried out on a pre-production Intel D975XBX2 motheerboard with a pre-production BIOS installed. Alongside the processor, the company connected an Nvidia GeForce 8800 GTX card from Asus running version 100.65 of Nvidia's drivers. 2GB of Corsair 800MHz DDR 2 memory set to 5-5-5-15 and a 320GB Seagate Barracuda 7200rpm hard drive were fitted, and the whole lot was running the 32-bit version of Windows Vista Ultimate.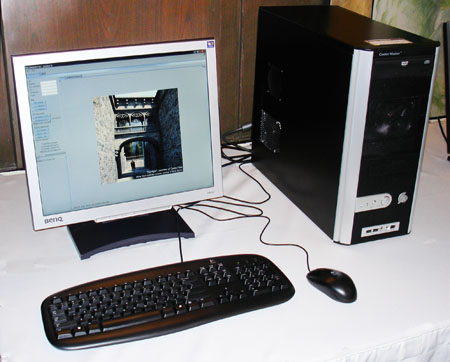 Three processors were tested: dual- and quad-core Penryns running at 3.33GHz over a 1333MHz frontside bus, and a four-core 2.93GHz Core 2 Extreme QX6800 sitting on a 1066MHz bus. Here are the numbers:
3DMark 06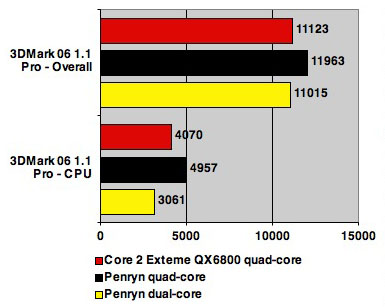 Longer bars are better
Sponsored: Fast data protection ROI?