Intel inserts hack into Celebrity
Cast aside like Monday's mat
We've written a fair bit about Intel opening up its Xeon sockets to make room for FPGAs from Xilinx and Altera. Given Intel's past reluctance to let anyone else touch its sockets, it may still seem unbelievable that another vendor can in fact do the socket squeeze. Well, believe it, friends. We bring proof.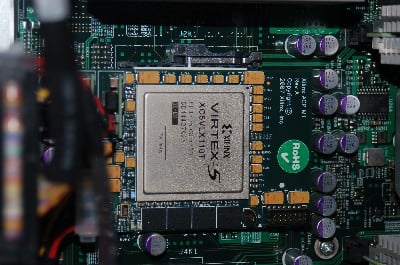 Xilinx Meets Xeon
Companies such as XtremeData and DRC already have FPGAs that pop into Opteron sockets. Similar gear for Xeon should move out of the lab and into customer sockets near the end of this year or early next, according to an Intel boother.
Right now Xilinx has the only FPGA that can make full use of Intel's 1066MHz front side bus. You can expect XtremeData and Nallatech to have some of the earliest FPGAs for the Xeon sockets, and companies such as IBM, HP and Rackable to promote the gear.
Also on display at IDF was the L3NIC. This product again uses FPGAs and places NICs right next to the FSB. Such a tight link to the FSB should improve Ethernet latency and avoid the need for specialized networking technology such as Infiniband for high performance customers. Intel, however, said the technology remains very much in the lab now. (HP apparently has a project in the works that makes use of the technology.)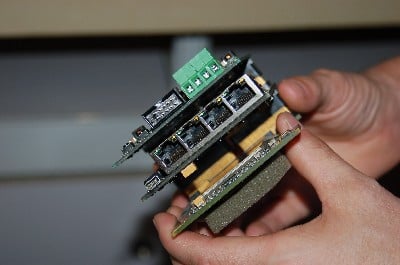 The L3NIC
With all this fancy technology around, you want to make sure it's protected. These guards held court outside of the Beijing Convention Center.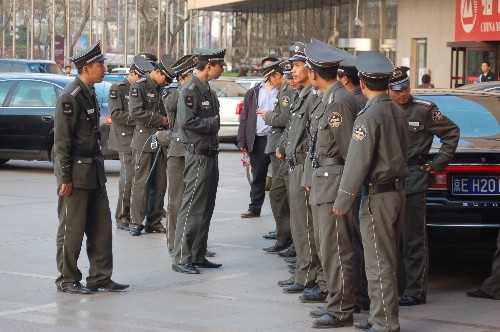 The IDF Squadron
Some of the coolest computers coming out of China are built by ShenZhen Hasee Computer Co. Ltd. They've brought the all-in-one design loved for awhile by Mac users to the PC world. These systems on display cost about 3000RMB, which is under $400.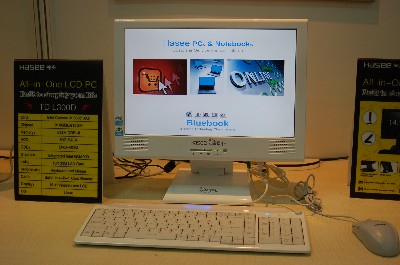 Apples in China
And now let's close with the week that was – in pictures.
Sponsored: Minds Mastering Machines - Call for papers now open