Finisar unwraps cure for SAN fabric blindness
I can see! I can see!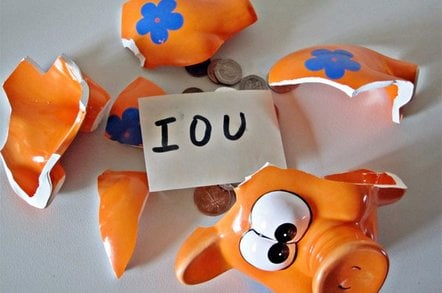 Network test and measurement specialist Finisar has introduced a protocol analyser for 8Gig Fibre Channel, aimed both at SAN equipment developers and integrators, and large enterprise users.
Based on Finisar's existing $50,000 (£25,000) Xgig platform, which can also test 10Gig FC and Ethernet, plus 6Gig SAS and SATA, the 8Gig FC tester can decode and analyse SAN traffic in real time. The company said it can test both for functionality and perhaps more importantly now, for interoperability.
"SANs are one of the fastest growing parts of the IT infrastructure. When you have one vendor they can troubleshoot, but now all the large networks - all the Fortune 500s and so on - are going multivendor," said Dave Buse, the senior veep and GM of Finisar's network tools group.
In Buse's view, 8Gig Fibre Channel ought to mop the floor even with 10Gig iSCSI – as long as the SAN developers can deal with all the extra variables that worm their way when you take a technology originally designed to work on loops and bend it into a complex fabric-based network instead.
"Fibre Channel is the best thing out there and will continue to be so for 10 years – but people don't test everything with everything else that's known," he said. "Every enterprise SAN is different, so you need something to confirm it's working properly."
He added that he is already seeing problems with the move from 2Gig to 4Gig FC, and expects the upcoming 8Gig generation to throw up plenty more.
"People have switches hard-set to 2Gig, or they find that the optics weren't compatible," he said. "It's not major problems, but there's a lot to get used to, and the infrastructure is going to be stressed.
"Even with the physical plant, it's not obvious that the fibres will be OK at 4Gig - for example, you might see line faults at 4 that weren't there at 2. It's a lot to check."
Buse also warned that as Fibre Channel speeds increase, so will the possibility of SANs suffering what he called "fabric blindness" – faults or problems that manifest in a way that prevents them being tracked down with the usual management tools.
"How do you know when you have fabric blindness? It's when the SAN slows down and people start phoning," he said. "So now in the enterprise you have the LAN and SAN people pointing fingers at each other – and the SAN person may not actually know what the problem is.
"So they bring the vendors in, and they say their gear is all working OK, and they start pointing fingers. The vendors don't look at the traffic at the protocol level, and more to the point they look at the performance of their equipment."
He said the only way to analyse in cases like this is to put an appliance in-line and actually look at the data traffic – all of it. He gave the example of a bank where the SAN was criticised for poor performance, but the problem was actually a poorly-written query hammering the database.
"They've done this sort of analysis on LANs for years, because LANs are unreliable," he said. "The Fibre Channel SAN was rock solid, so it never developed these tools." ®
Sponsored: Minds Mastering Machines - Call for papers now open