Darfur genocide mapped from space
Google Earth initiative tells it like it is
The Crisis in Darfur project offers stark evidence of the true scale of the carnage, including the location of more than 1,600 destroyed and partially destroyed villages, plus audio and pictorial evidence.
Holocaust Museum director Sara Bloomfield said in a statement: "When it comes to responding to genocide, the world's record is terrible. We hope this important initiative with Google will make it that much harder for the world to ignore those who need us the most."
Daowd Salih, a former Red Cross and Red Crescent worker whose home village in western Darfur is among those destroyed, told the BBC he "hoped the initiative would also serve as a warning to Sudan's leader, Omar al-Bashir". He said: "We need President Bashir and other perpetrators to know they are being watched."
Regarding his former home, Salih added: "It's one that has been completely destroyed. The site will show you how it was and how it is now - it is no longer there and you would never know where people used to play and gather."
The name of Salih's village is not noted, but Tiru is a typical example of what's on offer. Crisis in Darfur marks it as destroyed, with 85 of 85 structures razed to the ground: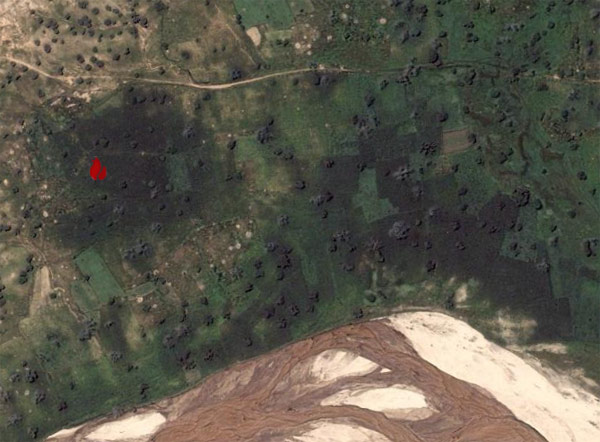 The Holocaust Museum hopes Crisis in Darfur, its first "Genocide Prevention Mapping Initiative" which "aims to halt violence before it becomes genocide", will raise international awareness of the situation in Sudan and provoke positive action.
Pressure on president Omar al-Bashir is indeed mounting, albeit belatedly for the 200,000 who are already dead. Reports today suggest Sudan will finally allow a joint UN-African Union peacekeeping force into Darfur after George Bush reportedly told Khartoum he was "rapidly losing patience" with the regime's backtracking.
Neighbouring Chad, meanwhile, which hosts many of the Darfur refugees, yesterday admitted its forces had clashed with Sudanese forces inside Sudan. Chad's President Idriss Deby is from the Zaghawa community, "one of the groups being attacked by pro-government Arab militias in Darfur", the BBC notes. ®
Bootnote
Crisis in Darfur can be found under the "Global Awareness" section in the Google Earth layers menu.
Sponsored: Minds Mastering Machines - Call for papers now open