Sun, Unisys pledge to tailor dropped memory chip suit
DRAM Lawsuit II: The Lawsuitining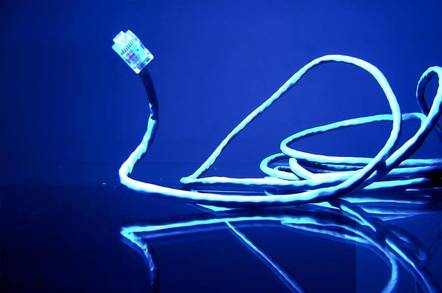 Sun and Unisys both plan to file a new lawsuit against Hynix Semiconductor and six other DRAM manufacturers after a federal judge dropped a previous suit due to a lack of information from the server vendors.
Judge Phyllis Hamilton dismissed the complaint without prejudice, giving the two companies a deadline of May 4 to re-file and provide additional information related to damages in the US and foreign markets.
The two companies seek damages against the South Korean memory chip maker and others for losses incurred while purchasing price-gouged DRAM.
Hynix admitted in 2005 to the US Department of Justice to its role in the DRAM cartel and payed a $185m fine. Infineon, Samsung, Elpida Memory and others named in the lawsuit were also charged and fined by the DoJ.
Hamilton noted in the dismissal that many of the arguments raised by Sun and Unisys make "intuitive sense."
"However, the court must first be able to define the precise nature of plaintiffs' claims, and to identify with specificity the exact 'domestic injury' and 'foreign injury' allegations upon which the defendants assert the plaintiffs claims are based."
Both Sun and Unisys declined to comment on specifics of the case, but pledged to re-file before the deadline.
Hynix could not be reached for comment.
Sun and Unisys originally filed separate lawsuits against the DRAM cartel but consolidated their complaints in September at the US District Court in San Francisco.
Both companies plan to re-file the lawsuit jointly. ®
Sponsored: Minds Mastering Machines - Call for papers now open