Orange SPV M700 Windows Mobile smart phone
Is it really any different to the M600?
Email can once again be accessed through a POP address or by using a push service. Businesses using the Orange Mail ES server next to their own mail software can send push email to the device, or consumers can buy the service as an extra. A big benefit these days - just ask Nationwide following its £1m fine for mislaying customer records - is that sensitive data can be encrypted and deleted remotely by your IT department if the device is lost.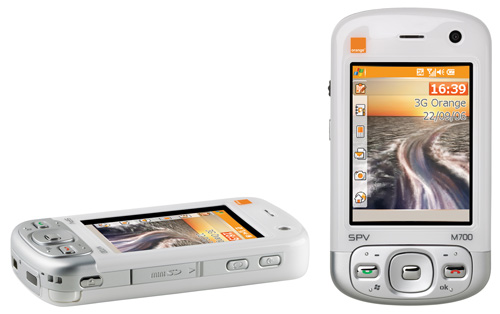 Email can be shared between PC and the PDA using Active Sync. This offers the usual functions such as syncing contacts, software programs or files. Since this is an SPV - standing for sound, pictures and video - files are also synced and copied across from Windows Media Player 10. Music and video files can be sent to a card in the Mini SD slot, so the main phone memory isn't overloaded.
The camera function adds another reason to make the M700 the only device you take out with you. That's because when you turn it on its side it has the feel of a standard digital camera. The large 2.8in screen and two-megapixel camera haven't changed since the previous model. However, the screen that displays the image now shows a number of quick-access picture options. These include items such as picture quality, flash settings and self timer, which appear without making the camera view seem cluttered.
Verdict
There's almost not a bad word to say about the SPV M700. Its 400MHz processor and 128MB SDRAM are sufficient to handle the phone's capabilities. Connecting to Wi-Fi network is an absolute doddle, and the M700 is quad-band phone so you don't suddenly disappear when you travel around the globe. In fact, apart from a slow GPS start-up, we only have one other moan.
In our opinion it's about time the games package got an overhaul, with Bubbles and Solitaire still the only free options. When are we going to see Windows classics such as Minesweeper included as standard? Or better still a multi-player version of Hearts that matches the desktop's internet version?
Sponsored: Minds Mastering Machines - Call for papers now open

Orange SPV M700 Windows Mobile smart phone
The addition of GPS, 3G, extra camera functions and video calling turns an already impressive handset into a must-have
Price:
£300 inc VAT outright or free on contract RRP