Enterasys aims for the core
But what comes after gold, platinum and diamond - adamantium?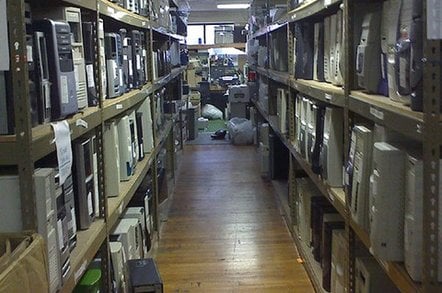 Enterasys has added an uprated set of Distributed Flow Engine (DFE) blades to its Matrix N-Series secure chassis switches, with the aim of selling the devices into core networks within large enterprises.
Called Diamond DFE, the new blades are a combination of switch, NAC (network access control), and firewall. They can aggregate and switch Gigabit and 10Gig Ethernet, while also blocking attacks, prioritising traffic, and authenticating users and devices, the company claimed.
"We have beefed up the processing power of the blades to improve the switch's routing capabilities - the significant difference is the number of flows supported, plus the Diamond blades can support 1,000 policies per port with no need to buy extra software licences, unlike our older Gold and Platinum DFE blades," said Enterasys product marketeer Mark Pearce.
The company's switching technology is policy-based and applies profiles to users and devices. For example, these could restrict access to network services, apply QoS to specific packet flows, or limit bandwidth.
"It is all flow-based - a combination of Layers 2, 3 and 4, so it allows very granular traffic control," Pearce explained. "The blades not only provide Gigabit and 10Gig connectivity, they also allow you to use specific security policies to authenticate users and devices, and than apply access policies.
"Some models also have expansion slots for additional hardware - we have NAC and IPS modules."
He added that although the blades can authenticate, they cannot scan PCs for malware or check for network-based vulnerabilities, hence the need for those extra modules.
The Matrix N switches compete with the likes of Cisco's Catalyst 6500, Extreme's Black Diamond and the FastIron SuperX from Foundry, Pearce said.
However, while the new Diamond DFE blades include a 30-port Gigabit version at $19,215 (£9,800), the company can only offer a two-port 10Gig blade for a pricey $25,622 (£13,050), while its competitors have four, eight or 12-port 10Gig cards. Enterasys said it will add a four-port blade later this year, and even larger ones in 2008. ®
Sponsored: Minds Mastering Machines - Call for papers now open