Fawkes, Phoenix potty over ICM, as PC World goes to dogs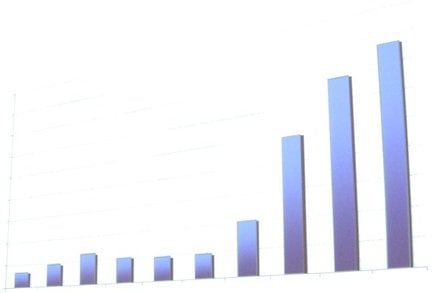 Web driver's licence please
One thing you can say about fraud, there's a lot of it about. A study sponsored by the government found more than one in 10 people had experienced online fraud with an average loss of £875. Many wanted some kind of web surfing driver's licence to help them understand security better.
A few American eBay users must be wishing they had taken a web driving licence after they were taken for at least $350,000 by a Bulgarian woman in a fraud that advertised expensive cars, boats, and other items, took customers' money and, (surprise, surprise), never delivered.
SFO raids offices
The Serious Fraud Office (SFO) was meanwhile busy raiding properties, including a business address in Banbury, where Oxfordshire-based software firm Torex Retail has its headquarters, as part of its investigation into the company. The good news for the SFO is that, unlike the Saudi Arms investigation, the attorney general and prime minister are unlikely to step in on this one.
iSoft gets tough with co-founder
At the same time, iSoft, also under investigation (this time by the Financial Services Authority), sacked its co-founder and commercial director Steve Graham. He had been suspended since August 2006.
Beating the Bush
In a different kind of departure, Tech Data revealed it was doing something George W Bush can't and getting out of the Middle East, blaming "increasingly difficult" regional market conditions. Aptec will take over Tech Data's franchises and distribution agreements in the region.
Clouds illusions I recall
One company that's been under a bit of a cloud recently, at least in terms of performance, is Dell. Perhaps in an effort to disperse the black clouds which have been hanging over it for the past few months, Dell has decided to launch its own cloud solution (there's no mention of an accompanying "silver lining" service).
Better to give than receive
Still on the subject of Dell, North Carolina's politicians have been accused of being too optimistic about the long-term impact on the local economy of setting up a Dell PC manufacturing plant when they gave the company a $282m incentive package. A similar deal with Google is also under fire.
I'd rather be in North Carolina
Circuit City store workers must be wishing their company was as generous as North Carolina's politicians after it fired 3,400 of them for being paid too much. Circuit City is not completely heartless - it's given them the option off applying for their old jobs - at lower wages.
One day, notebooks will rule
Almost as inevitably as the first cuckoo of spring, comes the latest prediction that notebooks will overtake desktops and are set to become the most popular type of PC (by 2011). More here
Cedilla reaches Watermark high
There was quite a bit of activity in the channel last week. First off, Manchester reseller Cedilla was bought by Dutch Microsoft Dynamics specialist Watermark. As if that wasn't enough giddy excitement, French IT services company Atos Origin responded favourably to expressions of interest from potential buyers.
Fawkes off Phoenix
Meanwhile, Phoenix IT increased its offer for ICM Computer Group in response to a bid from ICM's management buyout vehicle Fawkes. Unlike Guy's feeble attempt, this deal is definitely going to go up in smoke for someone.
We're in the money
While some are buying, others are selling. Computer hardware and software distributor Fayrewood sold off its 27.47 per cent stake in European security product distributor ComputerLinks AG and revealed plans to make at least £35m available to its shareholders.
Fujitsu Services is no floater
UK-based Fujitsu Services was told by its Japanese parent to forget about spinning off onto the London stock exchange. Instead, it will become the "pillar" of a global services business.
When is 20 million not enough?
Microsoft revealed it had sold 20 million Vista licences since the launch of the operating system , twice the figure for XP. Sceptics pointed out there had been a big increase in the size of the PC market since XP's launch, so the Vista figure was probably comparable in percentage terms to the XP one. They also said the figure included copies of the product sold as an upgrade, a standalone product, and shipped with new PCs and laptops.
Microsoft seeks to Ad DoubleClick
Microsoft was also reported to be interested in buying online advertising firm DoubleClick in a move viewed by some as an attempt to beef up its forces in the battle against Google.
You've had your chips
The other giant of the PC world, Intel, was also in the news last week with a number of product-related announcements. First, it emerged a number of mobile Core Solo, Core Duo, and Celeron M processors were due to be terminated in the coming months. Then it revealed that "Nehalem", a brand new chip architecture featuring eight cores, will arrive in 2008. El Reg noticed the architecture would "mimic" some of the features found in rival AMD's existing server, desktop, and notebook chips.
Fourth time around for AMD?
Meanwhile, AMD was predicted to cut the prices of its entry-level 90nm processors by up to 35 per cent on 9 April because of high inventory levels. AMD has already had three rounds of price cuts this year.
No business like small business
HP provided some good news for AMD by revealing it had included the company's chips in its entry-level small business ProLiant server for the first time. It refused to say whether AMD chips would be used in more of the range in the future.
Cool it, we're on the case
On the subject of HP, Acer gave a bland reponse to HP's patent lawsuit against it as the Taiwanese PC maker announced an increase in profits and revenues in 2006. To summarise, Acer respects intellectual property and is looking into HP's claims.
The first casualty of the Oracle/SAP battle - the English language
Acer's approach contrasted with SAP's vigorous response to Oracle's accusations that SAP employees had stolen proprietary Oracle support material by posing as Oracle customers. The German software giant said it would "aggressively defend" against the claims. We think we know what SAP means, but is "aggressively defend" another way of saying "attack"?
You sue, I sue, everybody sue
A company suing anti-spam organisation Spamhaus for calling it a spammer is being sued in California for spamming. Illionois-based e360Insight, which won a default ruling against Spamhaus in an Illinois court case last September, is named in the suit brought by self-employed engineer William Silverstein.
IT's good to talk
Reseller giant Computacenter won a five year contract to manage 112,000 BT desktop computers and related services. The deal is Computacenter's largest service contract signed so far and will help the company hit market expectations.
Watchdog survey blues
Whatever the merits of the Computacenter deal, BT will have to do something about its broadband service if a recent broadband customer survey by the BBC's Watchdog programme is anything to go by. White label broadband provider Brightview was behind three of the four top ISPs and Telewest was top among the dominant players but BT had a mediocre lower mid-table rating.
It's cheap to talk
Research sponsored by BT has found small businesses are enthusiastic users of VoIP. The survey found 25 per cent are already making phone calls via the web and the number is expected to almost double to 48 per cent by this time next year. For whatever reason, companies in Wales were the least likely to use VoIP.
Parrots allowed, no dogs
Malaysian DVD pirates have offered a bounty for the death of Lucky and Flo, the two black labrador sniffer dogs who helped seize around $3m in fake DVDs last week. Lucky and Flo - trained to "sit down when they smell plastic" - are on a month's trial in a joint operation between Malaysian authorities and the Motion Picture Assocation.
PC World repairs go to the dogs
Keeping the canine theme, the parents of an unfortunate 11-year-old who took his laptop back to PC World in Dundee to have a new hard drive installed were shocked when graphic images of a woman and a dog popped up on the screen of the repaired machine.
Perhaps there was a mix up and the hard drive was part of an earlier attempt by Malaysian pirates to distract Lucky and Flo. ®
Sponsored: Minds Mastering Machines - Call for papers now open