LG Prada KE850 touchscreen phone
Ab fab - or drab?
Review You can tell a lot about a device from the state it arrives in after its been pawed over by heaven knows how many sweaty-palmed handset hacks. It's clear LG's KE850, co-designed by Italian fashion house Prada, has not had an elegant time of it.
Think bright, innocent debutante dropped unexpectedly into a nest of vipers. Not a pretty sight.
Now, to be fair, this isn't the treatment I'd expect a KE850 purchased by the kind of cosmopolitan phone buyer LG is aiming at to give the handset, but it's nonetheless testamant to the phone's inability to live up to the rigours of modern life. If you don't take very good care of your stylish possession, it could end up in a sorry state indeed. As so many phones do, of course. But one as centred on looks as the KE850 should shine no matter what.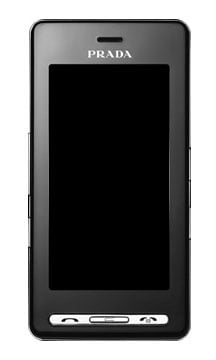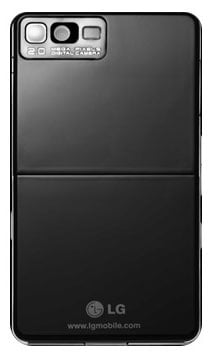 Out of the box, the KE850 is a slim - 9.9 x 5.4 x 1.2cm - shiny black monolith of a phone, all 2001: A Space Odyssey meets iPod. Prada's name is embossed in silver letters on the front - LG's logo is relegated to a screen-print on the back.
Below the Prada logo is the 3in display - all 240 x 400 pixels of it - then a sliver of a silver bar that forms the call make and break buttons and, between them, the back-a-step key.
The handset's rear is home to the two-megapixel camera and light, both discretely tucked right up into the top-left corner and set in a milled metal panel. It's a shame LG didn't used the same material to wrap the handset around its top, base and sides instead of the decidedly cheap-looking chrome-look plastic it picked instead. Even without the handset's rough handling before I got it, this would fail to look stylish. It looks like a toy.

The band is home to a wrist lanyard anchor point; the control-lock button; a music player activation key that doubles up as the camera's shutter switch; a now chrome-less button to release the battery compartment cover; scroll up and scroll down keys; an OK button; and a tiny hatch covering the port for the AC adaptor, which is also where you connect the bundled black wireless headset.
COMMENTS
Re. usability
I did discuss how well the touchpad works for dialling, texting and navigating around the KE850's user interface. But you make a fair point about web browsing.
To fill the gap, then, the browsing experience isn't up to much. The handset's a GPRS device, so it's not a fast downloader, and the web browser app doesn't do an especially good job. It's fine for small-screen centric sites, such as Google's mobile page, but runs into difficulty with sites designed around monitor sizes.
Since when has the fashion world ever been interested in usefulness?
Considering this phone is more likely to be targetted at Paris Hilton than geeks like us, they've probably got the feature set just right (i.e. not too much, but pretty).
Bit short on usability info...
Fairly good review, but as a tech site I thought you might be more interested in the functionality and usability of the phone for texting, web-browsing and so on. It's unlikely to sell on feature set, but given that it's the first (kind of) competitor for the iPhone, it would make more sense to see where the battle lines have been drawn.
Ooh, a 2mp Camera and an MP3 player.
Hardly up to minute technology is it?