NetApp takes crack at energy consumption
Getting storage heat off the hot seat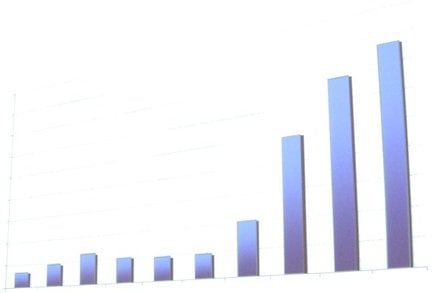 Storage tech firms have their part to play in tackling computer power consumption, NetApp said today.
More than half (59 per cent) of NetApp customers are thinking hard about green computing, and forty six per cent have invested to slow down the spin of the electric meter, according to a company survey released today.
NetApp acknowledges that chip and server heat reduction is still the most important issue to tackle, but addressing storage issues can yield significant cuts in both the power and space necessary in a data center, it says.
"Storage has gone from a very small fraction of server density to a very large fraction. It's come out of the noise as an issue that needs to be addressed," said Chris Bennett, a VP at the network and storage company.
"We're seeing an increasing number of customers constrained by the physical limits of their data centers: they can't add more power, they're running out of space, and they can't add more cooling," he said.
NetApp's approach to the problem is to reduce the growth of raw storage for its customers and do more with storage systems already in the data center. By using higher-yield data storage, the physical footprint is reduced, thus easing the strain imposed by the fixed confines of physical storage. This in turn helps reduce the heat in the data center.
Consolidating with IBM and VMware, NetApp recently redesigned the data infrastructure of web-hosting service AISO.Net. The company now expects an 80 per cent fall in energy usage.
And, eating its own dog-food, NetApp IT last year consolidated its own storage infrastructure, reducing storage from 25 to six racks and eliminating 94 tons of air conditioning — reducing electricity costs by almost $60,000 a year. ®
Sponsored: Minds Mastering Machines - Call for papers now open